COVID-19: CSOs, media to monitor public financial management in Kaduna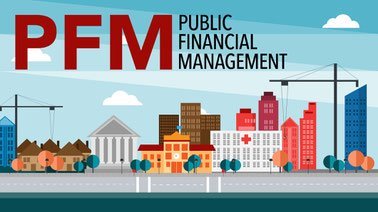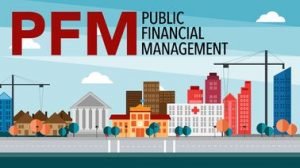 By Philip Yatai
April 26, 2020
Covid-19: CSOs, media to monitor public financial management in Kaduna
Some Civil Society Organsations (CSOs), private sector and the media in Kaduna State have resolved to monitor Public Financial Management (PFM) system in the state, to ensure fiscal transparency and accountability.
The group stated this in a communique issued in Kaduna on Sunday, after a Civil Society Strategy Session on Tracking Government's Public Financial Management System in the face of Coronavirus (COVID-19) pandemic.
The communique was jointly signed by Mr Yusuf Goje of the Coalition of Associations for Leadership, Peace, Empowerment and Development (CALPED) and Mr Ehis Agbon, Journalist and Broadcast Media Consultant.
Other signatories were Ms Jessica Bartholomew, Chairperson, Kaduna Social Protection Accountability Coalition (KADSPAC), and Adejoh Idoko, Entreprenuer and Web Service Professional with D'I Teque.
They commended the state government for rolling out Governance Continuity Plan that enabled the state to run its activities via e-governance, following the lockdown of the state over COVID-19.
They, however, expressed concern that the e-governance mechanism did not provide a space for citizens' participation as outlined in the principle of Open Government Partnership (OGP).
"We are also concerned that the suspension of some bureaucratic processes and procedures in the state's public financial management system, due to the COVID-19 emergency, can give room for abuse.
"Similarly, the 2020 Budget review and public procurement processes are ongoing, but also with no clear-cut framework for citizen's engagement to ensure fiscal transparency and accountability.
"It is on these grounds that we have decided to establish a network of civil society organisations, private sector and media, to track the state's PFM system.
"To do this successfully, we will facilitate a capacity strengthening session for civil society, private sector partners and media to leverage on innovations and technology in tracking the PFM system," they said.
The group added that it would equally leverage on the OGP platforms to advocate for participation in the process of reviewing the 2020 budget and public procurement processes.
They also said that they would engage and follow-up with the legislative arm of the government on their plans to carry out post COVID-19 pandemic oversight.
"This will help in assessing adherence to due process, quality of service delivery, value for money and citizens' satisfaction.
"We have also resolved to advocate for the expansion of social protection interventions; provision of protective equipment across the state; and introduction of stimulus packages for businesses in the state.
"We will also intensify advocacy for government's response against the rising cases of domestic and sexual violence, harassment by some security agents and insecurity in parts of the state," the group said. (NAN)