By Bilal Haruna
January 14, 2020
GAIN AFRICA COMMUNITY INITIATIVE holds AGM, targets enrolment of 50,000 out of school kids
An NGO, Gain Africa Community Initiative, on Tuesday held its Annual General Meeting (AGM), and disclosed plans to enrol 50,000 out of school children this year.
To this end, the NGO commended Gov. Abdullahi Ganduje of Kano State, over what it described as his giant strides in educational development.
Gain Africa noted Ganduje's contributions to education, particularly in the area of infrastructure and Girl- Child rights and education.
Speaking at the event, Founder and Executive Director of Gain Africa, Mr Julius Ogakwu, explained that the NGO was a non profit organisation, established to address the many challenges confronting the less privileged in Nigeria, and Africa as a whole.
Ogakwu decried the rise in the number of out of school children in Nigeria describing it as very alarming and which required the contribution of all stakeholders to tackle the menace.
According to him, available statistics from UNICEF indicated that Nigeria accounted for the highest number of uneducated children with
one in every five, that is 10.5 million children, out of school.
He further noted that children between the ages of five and 14 years were not in school, only 61 per cent of kids between six and 11 attend primary school regularly, while only 35.6 per cent of children between 36-59 months receive early childhood education.
Ogakwu said the NGO intended to partner with relevant authorities, humanitarian stakeholders, especially sister NGO's, Ministry of education and state governments to provide the necessary support towards enrolling at least 50,000 children this year.
The Director Grant and Fund raising of Gain Africa, Mr Godwin Enemona, said the organisation's vision was to give lives true meaning through Selfless Community Development services such as policy advocacy in Education, particularly Girl-Child Education, Clean Water and Sanitation.
Enemona listed other areas of interest by the NGO to include Youths Technology Hub, Digitrepreneurship Development and Policy Advocacy towards total Local Government Autonomy, Free, fair & credible Elections, as well as Good Governance advocacy.
The Director Media, Alhaji Gambo Jagindi, on his part, explained that the partnership with governments at all levels and other stakeholders was to ensure that the NGO achieved its aim of providing intervention to people in need.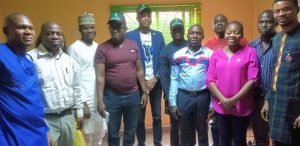 Jagindi said other life touching programmes designed and approved at the AGM for the year 2020 were
Policy advocacy and stakeholders engagement, access to clean water and sanitation,
Youth summit on digital entrepreneurship with special focus on Technology HUBS, smart farming, digital skills, Arts and Craft, as well leadership training among others.
He said that the meeting also approved the purchase and distribution of Uniforms,bags,sandals and writing materials to some selected schools in Abuja.