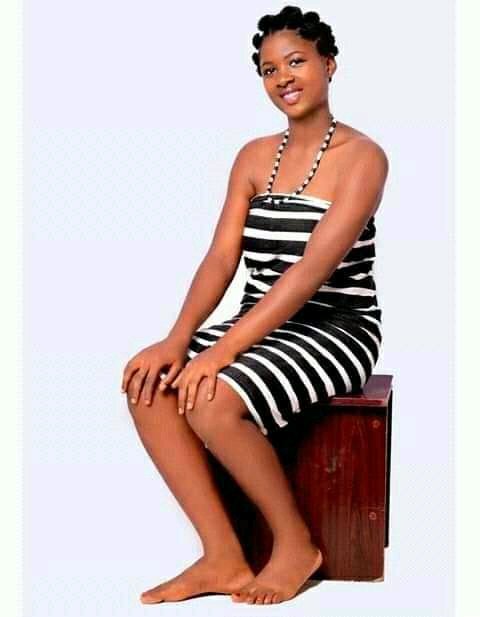 By Aluta News:  copper experience
January 7, 2020
Benue State :  The Tribe Where Men Offer Wives To Visitors In Appreciation For Their Visits
When I checked my NYSC posting and saw I had been posted to Benue states, I felt disappointed. I had hoped to go to the southeast particularly a village in the heart of Igboland and experience a glimpse of the world Chinua Achebe had described in his books. As I was grumbling in disappointment about how much I didn't want to go to the middle belt, one of my friends patted me on the back saying I was going to be having the best time of my life in Benue. According to him, Benue people particularly Tiv men have a culture of giving their wives to guests for the night.I was shocked. I had neither heard of this custom nor believed it was possible for any man to offer his wife to a guest but my friends and some other persons insisted it was a tradition handed down over years of practice and I should look forward to such 'gift' as consolation for not getting the state I wanted.
I had planned to leave for Benue on the day camp opened but due to financial constraint, I waited till the following day. This made it impossible for me to use a transportation service that would have taken me directly to camp in Wanune. Instead I used the regular transport service at Iddo Park which goes to Gboko in Benue and we set off.
I soon realized I was the only Yoruba person in the vehicle when we got to Ikire in Osun state and one of the passengers out of curiosity bought Dodo Ikire from the hawkers. The man who later told me his name is Kumbu noted that he had always seen the Dodo Ikire and had no idea how it tasted. He asked if there was any Yoruba person in the bus and I signaled before asking me how the Dodo Ikire is made. It was after I explained it to him that we got on talking. I told him it was my first travel to Benue and he assured me I had nothing to worry about. He said Tiv people were very welcoming of guests and treated them like family. I wanted to ask if the generosity extended to gifting their wives to guests but decided against it.
The driver had predicted that we would get to Gboko at 7pm but that was to change for two reasons. First, the vehicle developed fault in Ondo state and we were delayed for about two hours before the problem was fixed. Secondly, the driver received a call from another driver warning him of robbery at Okene in Kogi state. We had to park for another hour before we received the all-clear message to continue. Because of this delay, we entered Benue around 10pm.by my calculation, I knew I would be getting to Gboko around 11pm and I was not ready to continue the journey to NYSC camp that same night. I asked Kumbu if I could get a cheap hotel in Gboko. He said he would have willingly taken me to his place if he was going to Gboko too but had to stop along the way to attend to something important. He then asked if I would not mind staying with his eldest brother who had a house in Gboko and would readily give me a room to pass the night. I accepted the offer when he assured me it would be safer if his brother picked me at the park and take me to his house than for me to start looking for a hotel to pass the night. When I agreed, he placed a phone call to his brother and everything was settled in a few minutes.
When we got to the park in Gboko, Kumbu's brother was waiting for me. I thanked him for agreeing to give me a place to pass the night even when he did not know me. He laughed and waved off my gratitude.
He said: "Corper, you will soon know how kind and welcoming Benue people are."
His house was not far from the park and in the short walk there, I was glad I agreed to the offer as it would have been difficult for me to find my way in a strange place looking for a hotel.
When we got to his house, he showed me where the bathroom was and told me food would ready soon as he asked his wife to prepare food as soon as his brother called. I thanked him again and went to the bathroom to freshen up. I thought about what I had heard about Benue people but hurriedly pushed it out of my mind.
I went back to join him in the living room where I finally his wife. She was putting food on the table when I joined them. She greeted me shyly and said she hoped I would enjoy my one-year stay in Benue. I soon found out her name was Dooshima. She was young and beautiful and I thanked her for going through the trouble of making food for me within a short period.
The pounded yam was one of the best meals I had ever eaten and I told the man so. He joked that if I stayed in Benue for a year, I would not want to return to where I came from because of the quality and affordability of their food. He then showed me to my room and bade me goodnight.
I lay on the bed thinking about how hospitable the man was to me which confirmed what I had heard about Benue people. Just when I was settling in to sleep, I heard a soft knock on my door. My heart was beating fast when I opened the door and saw Dooshima standing there. She asked me softly if I needed a wrapper to sleep as she had brought me one. I nodded because I was too tongue-tied to talk and mumbled my appreciation. She bade me goodnight and left.
For minutes, my heart kept on beating fast. For a moment, I thought the gifting of wife to guest story was finally coming true. Eventually, I slept off and had a long sleep because of the journey until morning when Kumbu's brother came to knock on my door to wake me.
Half an hour later, I was sitting with Kumbu's brother again who had insisted I had breakfast before going to NYSC camp. While we were eating, I put the question to him directly if it was true that there was a Tiv culture that made men gift their wives to guests as a welcome gift. He burst into laughter amused and laughed till tears came out of his eyes.
He said eventually: "We like our wives too much to gift them to strangers. It's a rumour that has stuck for a very long time. No Tiv man will hand his wife over to a stranger. Yes, we welcome strangers and treat them well but it does not extend to giving them our wives. You see how my wife came to give you a wrapper last night? In the past, it used to be the woman's wrapper that is given to the visitor. When the visitor now comes out in the morning with the wrapper around his body, people from other tribes will start to whisper that the only way the visitor would be seen in the woman's wrapper is because she was gifted to him over the night. That's how the rumour started. "
He said it has not stopped them from being hospitable to strangers but there was nothing they could do about the rumour that has spread far.
I thanked him again and thanked his wife when I picked my bag to go to NYSC camp. I would eventually spend one year in Gboko and in that period, I experienced how highly hospitable Tiv people are and nobody, not even the kindest of them, offered me their wife as gift.