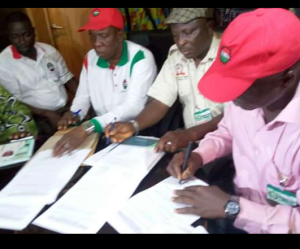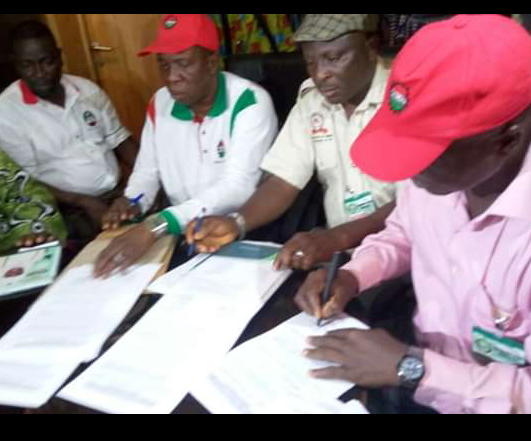 By Gambo Jagindi
December 16, 2019
Ogun State Workers set to down tools services on Thursday over Minimum wage
Organised Labour comprising of Trade Union Congress (TUC) and Nigeria Labour Congress (TUC) in Ogun State on Monday said they have resolved to down tool their services with effect from Thursday.
The NLC and TUC have concluded talks and resolved that unless the state government invite the workers for discussion on consequential adjustment on the new N30,000 minimum wage on or before Wednesday this week.
in a joint press statement made available to Aluta News
The statement signed by the state leaderships of both NLC and TUC, Comr Bankole Emmanuel and Comr Fajobi Olubunmi as well as Comr Folorunso Olanrewaju and Comr Adebiyi Olusegun, of the Joint Negotiating Council state Chairman and Coordinating Secretary respectively.
The organised labour said it was opposed to the foot dragging of the state government on this subject matter and that having exhausted the laid down procedures, the entire workforce of the state would therefore proceed on two days warning strike from Thursday 19th to Friday 20th, 2019.