CBN introduces BVN lite for minimal Financial Transactions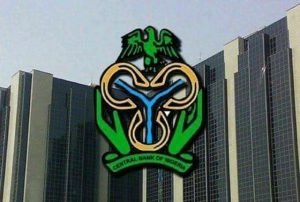 By Aluta News
CBN Introduces BVN Lite For Minimal Financial Transactions
December 16, 20190
The Central Bank of Nigeria (CBN) has created a new category of Bank Verification Numbers (BVNs) known as BVN Lite, saying this would help to capture financially excluded people in the country.
Governor of CBN, Mr Godwin Emefiele, made this disclosure on the sidelines of the of the 11th annual Bankers Committee retreat held in Ogere, Ogun State last week.
According to Mr Emefiele, the requirements for the registration of this new BVN would be lesser than the previous one carried out some years ago in the banking industry. He said those captured under the BVN Lite would be limited to certain financial transactions.
"We now have about 40 million people on the BVN platform. We think that because of the benefits of the BVN to bank customers and the economy there is a need to consolidate and move BVN to a new level, something like 2.0," he said.
ALSO READ We Never Sacked 650 Workers—Sterling Bank
"What it entails is to reclassify and segregate transactions that can be held by BVN. For instance, we have two classifications. The existence BVN requirement that we have in the system has almost about 18 lines of information that are required, and where your 10 prints and fingers are taken to ensure that all transactions that you take are within the banking system.
"We have decided to classify that as BVN classic and BVN premium. But we agreed that there should also be a system where people who are today financially excluded can now be financially included. Here, we are talking about creating another segment called BVN Lite.
"Here, minimal information about the person will be held. What is means is that if you are classified a BVN Lite, then there is a limit to the kind of transactions you can conduct in the banking sector, maybe in terms of deposit or loans," Mr Emefiele added.
He explained that this move was part of the CBN's efforts to drive modern financial accessibility and inclusion to rural communities who are excluded from the banking system and through the collaborative efforts with the National Communication Commission (NCC), they will able to conduct certain transactions.
"There are people who are currently financially excluded, like people in our rural communities that carry phones but not having financial services. With the collaboration of NCC, we are putting this BVN arrangement to allow them to conduct minimal financial services.
"It should be possible for us to migrate this person into the BVN Lite arrangement where they can conduct minimal financial services, not just banking services, but minimal financial services, insurance and anything you want to conduct in terms of finance whether electronic payment or anything, you can do it with the aid of your phone.
"Some of our brethren that are doing the Anchor Borrowers' Programme or the Social Investment Programme, we believe we can use the BVN Lite as an arrangement so that everybody can be financially included.
"Now as you bring them into the financial system, what it will do is that it will help to increase our rate of financial inclusion and reduce the exclusion rate," he said.