Workers welfare my top priority- Buhari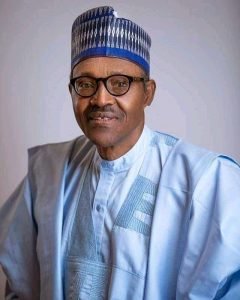 Worker's welfare, my top priority – Buhari
by Gambo Jagindi
November 20, 2019
President Muhammadu Buhari on Wednesday said that the welfare and interest of workers in the country is a top priority for his administration.
The President stated this at the 4th Ordinary Congress of the International Trade Union Confederation, ITUC-Africa, with the theme 'Unite and Make a Difference' on Wednesday in Abuja.
Mr Buhari said that his government was worker-friendly, adding that he has shown a strong understanding and empathy in dealing with issues and challenges confronting workers.
President Buhari who was represented by the Secretary to the Government of the Federation, SGF, Boss Mustapha, said when his administration came on board in 2015, it inherited huge arrears of unpaid salaries, allowances of civil servants and pensioners.
According to the President, most states are currently free of the inherited accumulated salary arrears.
The Permanent Secretary, General Services Office of the SGF office, Olusegun Olakunle, who delivered the President's address on behalf of the SGF, urged the workers' representative organizations to continuously defend the interest of workers.
Mr Olakunle added that the labour leaders must also demonstrate a greater zeal in defending the interest of the society by showing greater dedication, integrity and commitment to their duties at work.
"When this Administration came on board in 2015. we inherited a huge arrears of unpaid salary and allowances of civil servants and public sector workers especially those working for sub-national and local or municipal government.
"We asked our State Governors how do you manage to sleep at night when you are owing workers? "We followed up on this concern by advancing credit facilities to our sub national governments to enable them offset huge salary arrears.
READ ALSO: Minimum Wage: We'll review PTAC report speedily —Buhari
"Today, we can confidently say that most states in Nigeria are free of accumulated arrears of salary indebtedness.
"We did not only stop with those still in active service. we energized the Pension Transitional Arrangement Directorate (PTAD) to offset the pension indebtedness owed by successive government.
"The Muhammadu Buhari led Administration have also deepened the reforms in the administration of the pension scheme for our military pensioners.
"Those of us who are conversant with Abuja will confirm that our reforms have put to an end the sufferings of military retirees who were forced to put up in shantles close to military pension offices while they waited endlessly for an elusive pension. Today, all that is history.
"A few months ago, we approved the release of required funds to settle the severance claims of workers of the defunct Nigeria Airways.
"They were owed for nearly twenty years. We can go on and on to recount the several critical interventions of our government in the lives of workers in Nigeria.
"Well, since Mr. President was a salary earner as a military man and also now a pensioner, he understands perfectly well the truth that worker deserves their wages.
"He has therefore vowed that workers welfare and interest would be at the top of his priority.
"More recently, our government through a collective bargaining process increased the national minimum wage from N18,000 to N30,000.
"Just a few weeks ago, we also worked very hard with the leadership of organized labour in Nigeria to negotiate for adjustments in the salary of public workers consequent upon the new national minimum wage.
"I doubt if we need further proof to show that this government is a worker-friendly government.
"Our receptive disposition to workers issue stems from the fact that we believe that wakes and government are partners in progress.
"We know that the best intentions and policies of government would fail if workers do not play their part to implement ."