Kaduna gets 2,491 seats for 2022 Hajj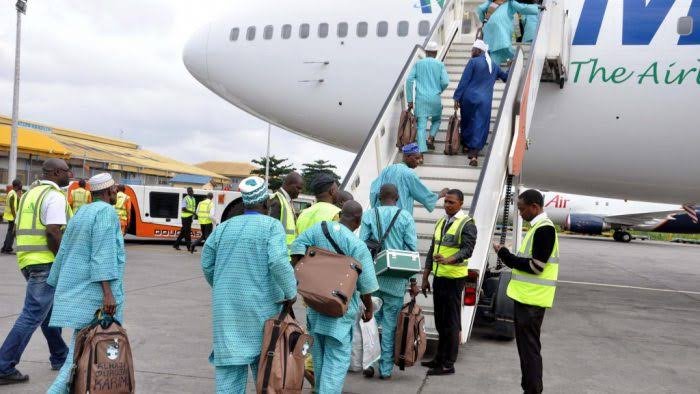 By Aluta News
June 2, 2022
The Kaduna State Muslim Welfare Board says the state has been allocated 2,491 seats for the 2022 Hajj in Saudi Arabia.
The Executive Secretary (ES) of the board, Dr Yusuf Arrigassiyu, disclosed this on Thursday in Kaduna when the community leaders of Rigasa paid him courtesy visit on his new appointment.
The News Agency of Nigeria (NAN) reports that Dr Arrigassiyu was appointed on May 10, by Gov. Ahmed el-Rufai of Kaduna state.
According to him, the Board has already secured one of the best accommodations similar to the one that the pilgrims had in 2019.
He said the  National Hajj Commission allocated the 2,491 seats for prospective pligrims in Kaduna State.
"They were in that accommodation,  with good air-conditioners, good ventilation system and all the facilities which public health personnel would require in a house.
"The distance to Haram is also not far, we are back now and we have started sending our passports for visas.
"We have gone far, we are prepared and set to start.The only challenge is that we are not in charge of allocation of airlines.
"We have arranged a meeting to find out which one they allocated to us, and when we will start transporting our pilgrims.
The Executive Secretary assured that this year's Hajj would be positively different from others before it.
He further explained that the beneficiaries of the Hajj would be chosen based on 'first come, first to serve', notwithstanding the halting of the exercise since 2020.
On the visit to his office by the community leaders, he said, "This  is very wonderful, it shows that we have good interactions and relationship with them.
"We are so happy that they came to tell the world that their souls are  given certain position and that their souls will do better because of its antecedents.
"We are also happy they are praying for us and it will be a guide to us not to misbehave and not to disappoint the governor who bestows confidence in me.
The leader of the community, who is the Sarkin Sabon Gari Rigasa, Malam Abubakar Jibrin, urged the ES to discharge his duties with the fear of God.
Jibrin  also urged him to carry everyone along in discharging his duties.
He called on the  Board's staff to give the new ES maximum support for him to succeed.
He also lauded Gov. Nasir El-Rufai for finding Dr Arrigassiyu worthy to serve the people of Kaduna State in that capacity.
NAN