COVID-19: Peace corps partner FG to curtail spread of virus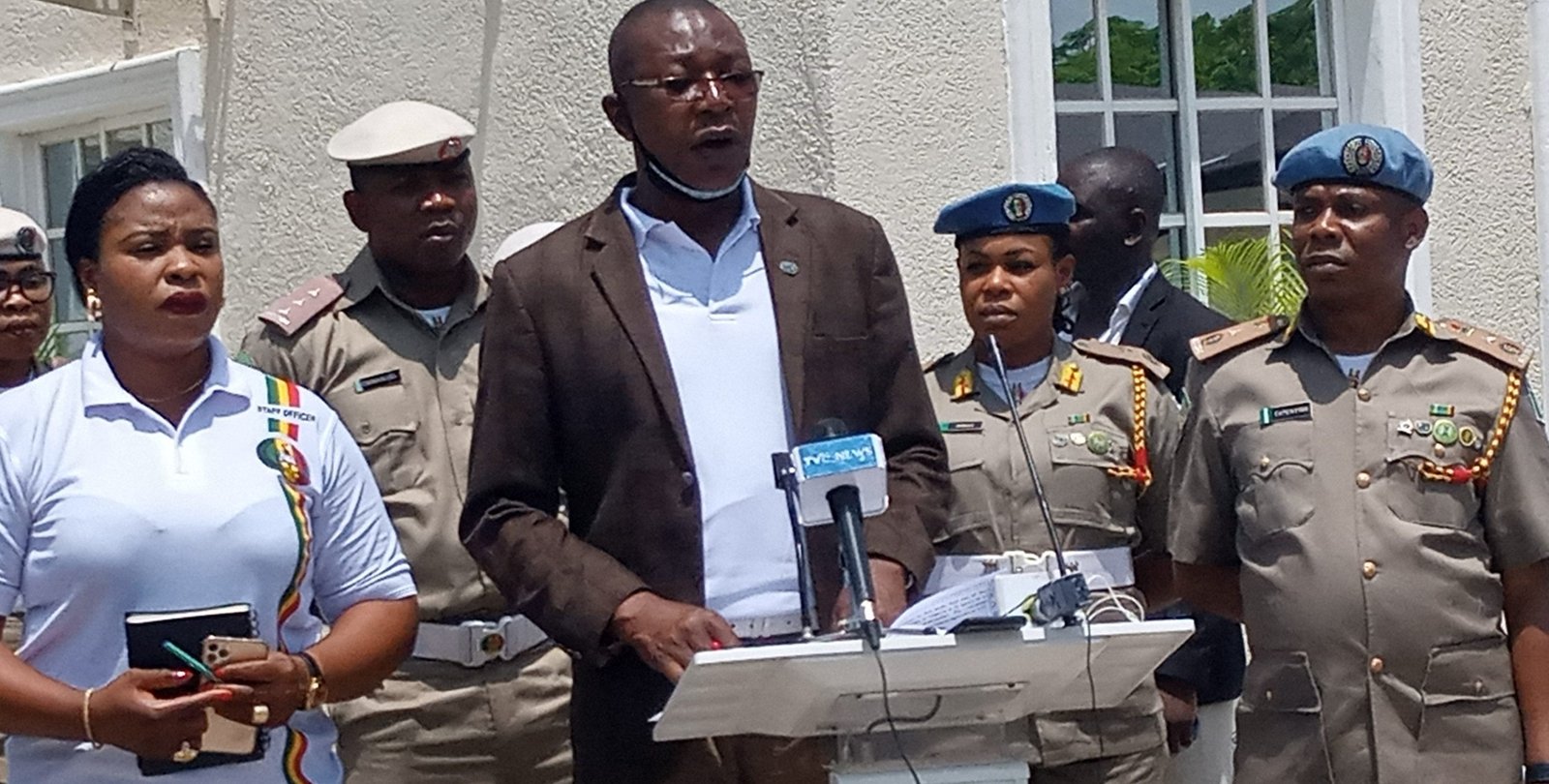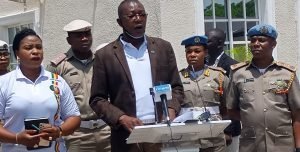 Aluta News
March 27, 2020
COVID-19: Peace corps partner FG to curtail spread of virus
The Peace Corps of Nigeria (PCN) has expressed willingness and readiness to partner with the Federal Government and the various State Government to combat the spread of covid-19 in the country.
National Commandant of the Corps Amb. Diskson Akoh made the disclosure at a news conference, on Friday in Abuja.
Akoh also said that the corps would assist government in creating awareness at the grass root on the dangers of the dreaded COVID-19 and measures to forestall its spread.
He also said that the corps would deploy members of the organisation to public places such as markets, motor parks, recreational centres, offices to distribute hand sanitisers and nose masks.
He emphasised that one of the cardinal function of peace corps of Nigeria was to serve as a reservoir and spring-board of man-power for volunteerism and involvement in social and community services in times of needs.
According to him, the corps currently has membership strength of 187,000 youths comprising of regular members and Volunteers with network of branches in the 36 States of the Federation, including Federal Capital Territory.
Akoh said that the organisation directed its officers at the various State Commands to be on standby and to avail their services on voluntary basis should the need arise for their services to be engaged by either the Federal or the various State Governments.
" While we commend the Federal and various State Governments for the steps taken so far to curb this menace from further spread.
" It is thus our patriotic concern and commitment that we wish to register our willingness and readiness to partner with the Federal Government and the various State Government, through the Federal/States Ministries of Health and the Nigeria Centre for Disease Control (NCDC)," he said.
Akoh warned against politicisation of covid-19, saying " it is sad to note that some Nigerians have decided to politicise this national tragedy when actually the current pandemic calls for sobriety and empathy for any individual that is infected by the COVID-19.
" A situation whereby people celebrate or express happiness over fellow Nigerians that are infected by the virus is completely un-African and ungodly.
" The COVID-19 is a pandemic that has no identity, and it is an ailment that no one would wish for him or herself. "
The peace corps boss, therefore, implored all Nigerians and foreigners alike regardless of social, political and religious affiliations to unite with a view to stop further spread of the virus.
He also urged all and sundry to take all necessary precautionary measures in order to stay safe and healthy.
Akoh said that government's strenuous efforts to combat the spread of the pandemic, which had created an atmosphere of national emergency, deserves concerted efforts by all and sundry to contain the deadly virus.