COVID-19: Nasarawa to cut cost of governance by 60 percent in April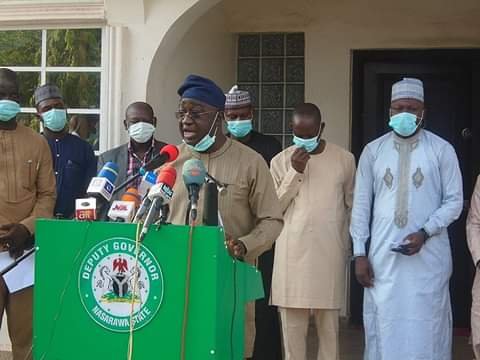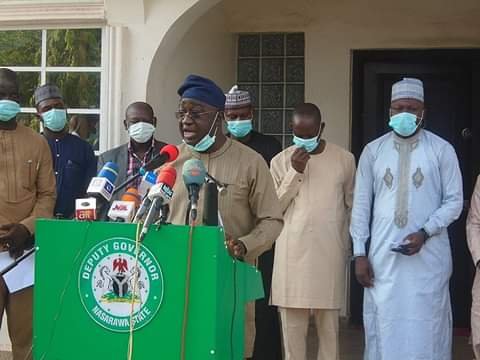 By Gambo Jagindi
March 26, 2020
COVID-19: Nasarawa to cut cost of governance by 60 percent in April
The Nasarawa State Government has announced plans to cut down the cost of governance by 60 percent as from next month.
This was made known by the COVID-19 committee set up by the state government to study the impact of the pandemic on the economy of the state, on Thursday.
Addressing a press conference in Lafia, Chairman of the Committee and Deputy Governor of the state, Dr. Emmanuel Akabe, said after careful study by the budget sub-committee on COVID-19, government has resolved to cut down the cost of governance by 60 percent, with effect from April, 2020.
The Chairman pointed out looking at the economy and its impact on the state, it has become necessary for Nasarawa to look inward, by cutting down its budget, expenses and expenditure of government by over 60 percent.
While noting that the Nigerian budget is based on a $50 per barrel, with crude now going for less than $30 per barrel, Dr. Akabe said that compelled the Federal Government to constitute a committee to look into the national budget, with the committee now working on a $30 per barrel budget.
The Chairman lamented that from all indications, the Federal Government may not be able to achieve the $30 per barrel budget, explaining the reason for Nasarawa, just like other states, to cut down its budget, as well as cost of governance.
"It's a hard time and that this is the truth. We must cut down cost of governance by up to 60 percent if Nasarawa State must survive," he stated.