Where did we get it wrong- MC Tagwaye
By M C Tagwaye
January 17, 2020
WHERE DID WE GET IT WRONG?
In those olden days there was harmonious co-existence among the various components of the Nigerian societies. There was mutual respect great sense of responsibility and communal life. Everyone was his brother's keeper and there was wonderful sense of belonging among all. Breaches or infringement of the law were dispassionately dealt with at family, local or communal level. In most cases justice was always served to the satisfaction of all.
Growing up in a local area of Katsina state, Ingawa, to be precise, I know very well how people respect the traditional rulers, from the Emir to the District Head, Village or Wards Heads and the rest. Many people do not even like taking cases to the police, because of the high level of trust and respect, people had confident that an elder person, village head or district head will give them justice, settle the matter amicably and expeditiously.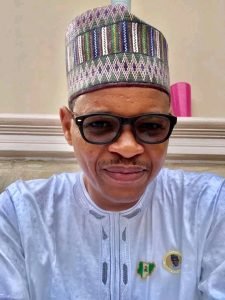 In those days, hardly you see cases go to the police. They were mostly referred to the police based on the magnitude and nature of such disputes, even at that, the issue must have gone through those channels it has gone beyond the village head or the district head. If your case gets to the police, it is a very serious one indeed. In as much as people fear the traditional leaders, they fear police too if not more.
The Mai-Unguwa or ward head, who happens to be like a ward representative that reports to the village head, knows every person residing within his jurisdiction, same goes to every other Mai-Unguwa. If a stranger comes into the village or town, they know which house the person visited, and he or she would be questioned when he's leaving and some other private questions. They know every person in the locality as well as the character and attitude of every child, they can tell what every child can do, they know them, they watch them as they grow.
In most of all these towns there were people we call 'Yan banga, a vigilante group, they helped in detecting and preventing crimes. The criminally minded persons always prayed to be caught or be referred to the police rather than arrested by the local vigilante or 'Yan banga. If you're a criminal, your prayer would always be, God let me be caught by police than 'Yan banga.
The 'Yan-Banga knows every nook and corner of every town and villages. They patrol the towns and have informants from everywhere, and they're also prepared for the worst at any time, and guess what? They don't have a gun, not even shoot and run, yet their exploits and bravery are legendary. They arrest suspected criminals and hand them over to the authorities. Unfortunately, some of those handed over to the police, often get bailed out and return to the community to terrorize residents.
For some inexplicable reasons, today, most of these institutions and practices are no more and where in existence, have been undermined and ridiculed. In some instances, they were either banned, frowned at, disrespected, abused, down casted, down righted and dejected all in the name of modernity, Constitutional governance and political expediency. Some of these traditional rulers have become errand boys for politicians, they've lost every single respect from their people. The only way they can survive is by collecting money from politicians who will in return use them for political purposes and dump them until next political dispensation or elections.
From what I know in the past, traditional rulers were wealthy people, they lead by example and engaged in legitimate businesses and farming, more than anyone in the community, they have cattle ranches, they have lands to themselves, they were very hard working, they give more than they collect from the society. Sadly, today, the story is different, or I might say reverse is the case. Due to the erosion of our highly cherished value systems, our leaders can no longer cope, many have become very lazy, (Zuciya ta mutu), now you hardly differentiate Dogari (palace courtier) from his master, all of them are in need.
This unfortunate situation was deliberately brought upon us to the extent that traditional are not even recognized by the Constitution talkess of having meaningful role in the affairs of their communities and the nation. This sad development, if not addressed would continue to impact negatively on the society and our fight against insecurity is just like the snail motion. Anything that happens in a community these rulers have questions to answer, they know the people committing these atrocities, but because they feel marginalized, they only look at everyone just like everyone looks at them, a situation of "IF YOU ASK ME, NA WHO I GO ASK?"
ADVICE: It is imperative to advise that Government at various levels should take a look at this institution, come up with ways the traditional rulers can be reintegrated and carried along in the process of providing security and development in our society. We should give them greater