President Buhari, 5 ministers, Others attend wedding of 3 sons of police affairs minister in Sokoto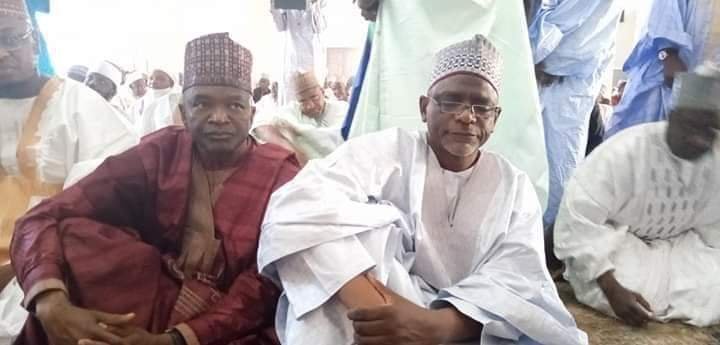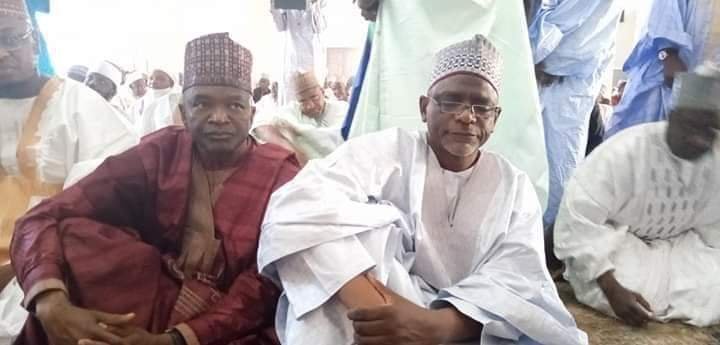 By Mohammed Salisu Sokoto
January 17, 2020
President Buhari, 5 Ministers, others , attend Wedding of 3 Sons of Police Affairs Minister in Sokoto.
President Muhammadu Buhari,  five Ministers and the who is who in Nigeria on Friday converged on Sokoto, the Sokoto State Capital, to witness the Wedding Fatihas of three Sons of the Mnister of Police Affairs,  Alhaji Muhammadu Maigari Dingyadi.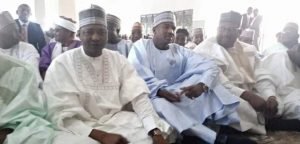 The latest couples in Sokoto State were Zayyanu and Amina Mohammed, Barrister Ibrahim and Fauziya Malami Abdulkadir, as well as Abubakar and Fauziya Sidi Abbas.
President Muhammadu Buhari was represented by a high powered delegation led by the Minister of Education, Mallam Adamu Adamu.
Other Ministers on the all-important delegation were Communications and Digital Economy, Dr Ali Pantami, Justice Minister , Abubakar Malami, SAN, Environment Minister ,Alhaji Mohamed Mahmud and Budget and National Planning Minister , Barrister Mohammed Abdullahi.
Also, other  Who and Who in Nigeria have  witnessed the epoch-making  event that took place in three different locations in Sokoto metropolis.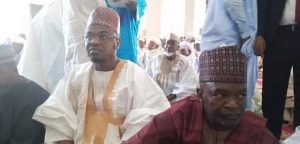 The roll call of the dignitaries at the event included the Father of the Groom and Chief Celebrant,  Alhaji Muhammadu Maigari Dingyadi,  APC Gubernatorial Candidate,  Alhaji Ahmed Aliyu Sokoto and a high powered delegeatiion of the Inspector General of Police,  Alhaji Mohammed Adamu, led by DIG, " A" Department,  Alhaji Nawawu Usman, as well as the Wazirin Sokoto, Professor Sambo Wali Junaidu.
Others were former Deputy Governors of Sokoto State,  Alhaji Chiso Dattijo Abdullahi and Alhaji Ahmed Gusau, Secretary to the State Government , Alhaji Sa'idu Umar,  former Heads of Service , Alhaji Bature Shinkafi and Alhaji Abdullahi Wali, members of the National and State Assemblies,  serving and retired Permanent Secretaries , serving and retired state and Federal Technocrats .
Others were the members of the Diplomatic Corps , Captains of Industries , renowned Clerics , politicians , friends , families and Associates , among others .