Meet Aluta labour Personality of the week. Nov. 30 – Dec. 6, 2019
Meet Aluta labour Personality of the week.
Nov. 30-Dec. 6, 2019
Abubakar Alhassan Yakub
Chairperson NLC FCT Council
Abubakar Alhassan Yakub was born into the Family of Alhaji Yakub Ibrahim Mansur on Jan. 4, 1969, in the serene town of Abaji, FCT Area Council, Abuja
Young  Alhassan had Quranic education before enrolling into Bishop Crowther Primary School, Lokoja in 1977.
He had his secondary education  at Government Science Secondary School, Abaji Abuja in 1988.
He proceeded to the
Federal University of Technology, Minna, Niger State between 1997 and 1998 in pursuit of higher education.
This laptop leader started assuming a leadership when,at a tender age he was appointed the Head Boy of the secondary school he attended,
He also became the
-President of Rotaract Club, FCT, between 1993-1994 and later,
-Branch Chairman (NULGE)  Abaji Area Council FCT, between 2005 and 2008.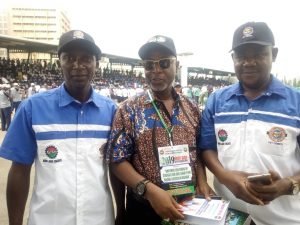 He later became FCT President of NULGE in 2011 and re-elected in 2015 , a position he occupies till date.
Alhassan is the current Chairperson of NLC, FCT Council.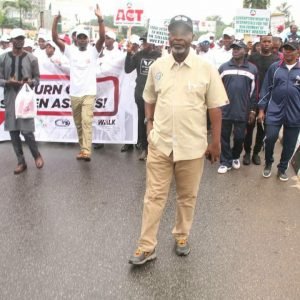 ACHIEVEMENTS
-As branch chairman NULGE
Staff welfare was his priority,
-He facilitated and ensured the distribution of bags of rice to workers at affordable rates and to be paid in and installments.
He ensures workers' welfare during religious celebrations and
facilitated the procurement of more than 300 motorcycles to local government staff on loans,
He ensures timely payment of death benefits and repatriation allowances.
AS NULGE PRESIDENT
He gained members confidence in the union activities by ensuring the promotion and implementation of policies.
Alhassan pushed for the  inclusion of NULGE as an observer in the Joint account allocation committee.
He made sure that the Paris club refund was used for pension payment in 2018 and synergised with the Area Councils Pension Board to increase funding from JAAC.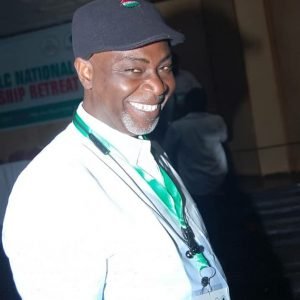 DREAMS FOR NLC FCT COUNCIL.
-Ensure synergy among affiliate unions in FCT to achieve decent and safer work place for all.
-To eliminate pension problems and ensure a comfortable retirement
life for all workers.
-To eliminate or reduce Casulisation  in the work place.
– To encourage and increase productivity through hard work ,honesty and patriotism.
– To ensure financial stability of NLC for the struggle of workers' welfare.