Alleged $1.6bn fraud: Omokore, others know fate, Feb. 7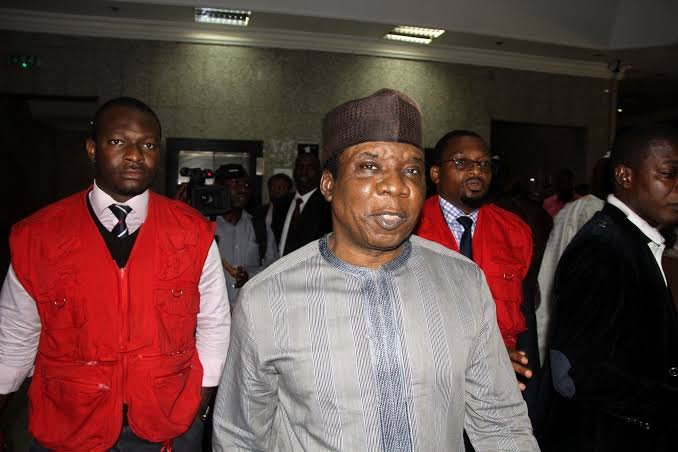 By Aluta News
Feb. 6, 2023
The Federal High Court, Abuja, will on Tuesday, deliver judgment in the trial of Jide Omokore, an ally of  former Petroleum Minister, Mrs Diezani Allison-Madueke.
Omokere, alongside Victor Briggs, Abiye Membere, and David Mbanefo were docked on a nine-count criminal charge bordering on diverting about 1.6bn dollars alleged to be part of proceeds for sale of illegal petroleum products.
Omokere and his co-defendants were initially arraigned on July 4, 2016 by the Economic and Financial Crimes Commission, (EFCC).
They were re-arraigned  on Nov. 21, 2016, before Justice Nnamdi Dimgba along with two of Omokore's companies, Atlantic Energy Brass Development Ltd and Atlantic Energy Drilling Concepts Ltd.
During the trial, a prosecution witness, Mr Olutaye Ayeni,  the Chief Executive Officer, Skymit Motors  told the court that he sold cars worth worth 8 million dollars to Omokore who bought them for friends and associates.
 "We sold to the defendant Mercedes Benz S550 at the cost of N26 million in the name of Mbanefo David/Chief Omokore and another Mercedes M350 at the cost of N23 million in the name of Nneka Bricks."
Omokore is being prosecuted alongside Victor Briggs, former Managing Director, Nigerian Petroleum Development Company (NPDC) and Abiye Membere, former Group Executive Director, Exploration and Production of NNPC.
Also standing trial with Omokore is David Mbanefo, former Manager, Planning and Commercial of NNPC, on a nine-count amended charge of criminal diversion of about 1.6 billion dollars alleged to be proceeds of petroleum products belonging to the Federal Government.
Other defendants in the suit are two corporate entities, Atlantic Energy Brass Development Limited and Atlantic Energy Drilling Concepts Limited owned by Omokore.
NAN