Youth forum endorses Gov. Sule for second term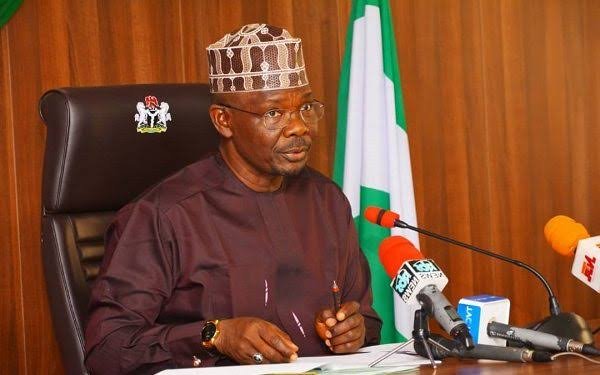 By Aluta News
Jan. 8, 2022
Akye Youth All Progressives Congress (APC) Mobilisation Forum in Nasarawa has endorsed Gov. Abdullahi Sule for a second term in 2023.
The forum, which is based in Ashige Electoral Ward in Lafia Local Government Area, also gave Alhaji Mohammed Alkali, the member representing Lafia North Constituency in the House of Assembly, the green light to seek a third term come 2023.
The youth forum said the vote of confidence on Gov. Sule was an endorsement for him to seek a second term and for Alkali to go for a third term, praising both of them for providing quality leadership.
The Chairman of the Forum, Mr. Maimako Alingani made this known when they visited Alkali in Lafia on Friday.
He said that the endorsement of Sule and Alkali was due to their leadership qualities which had impacted positively on the lives of the people of the area and the state at large.
The chairman thanked the lawmaker for his good leadership at the state legislature and called for its sustenance.
He has also commended Alkali's effort in the construction of a Police Out-Post in Ugah Community and for always coming to their aid, especially in the area of empowerment.
The group further appreciated Gov. Sule for appointing one of their sons as a special assistant.
The chairman, however, appealed for more government intervention projects in road construction, building of primary school blocks and appointments in state and local governments.
Responding, Alkali thanked the forum for the visit and assured the members of his determination to key into good policies and programmes that would change the lives of the people positively.
Alkali, who is the Chairman, House Committee on Local Government and Chieftaincy Affairs, said that the state government had captured the construction of Ashige-Ugah Road in the 2022 budget.
"The construction of Ugah Primary School will be done as soon as the State Universal Basic Education Board (SUBEB) commences their 2022 Intervention Project.
"I will do my best to make sure that the candidate that has aspired for councillorship from Ugah is given an appointment in the local government council.
"I want to assure you that I will continue to provide the much needed dividends of democracy to the people of my constituency," he said
Alkali, who is the Deputy Chief Whip in the State Assembly, has solicited the support of all to enable him to succeed.
The lawmaker also drummed support for Gov. Sule beyond 2023.
Besides, Alkali has urged the people of Ashige Electoral Ward to continue to be law abiding, respect constituted authorities and live in peace for development to thrive.
Alkali issued an appointment letter to Salihu Abdullahi Bunu as his Personal Assistant from Ashige electoral ward.
NAN