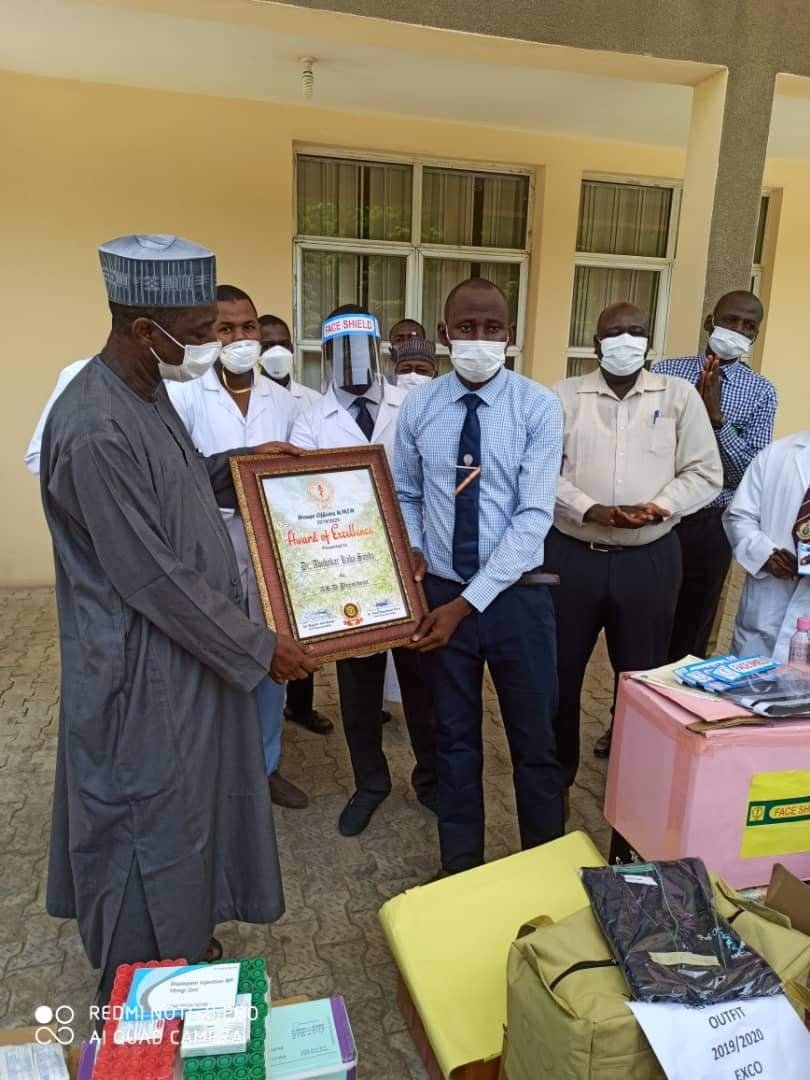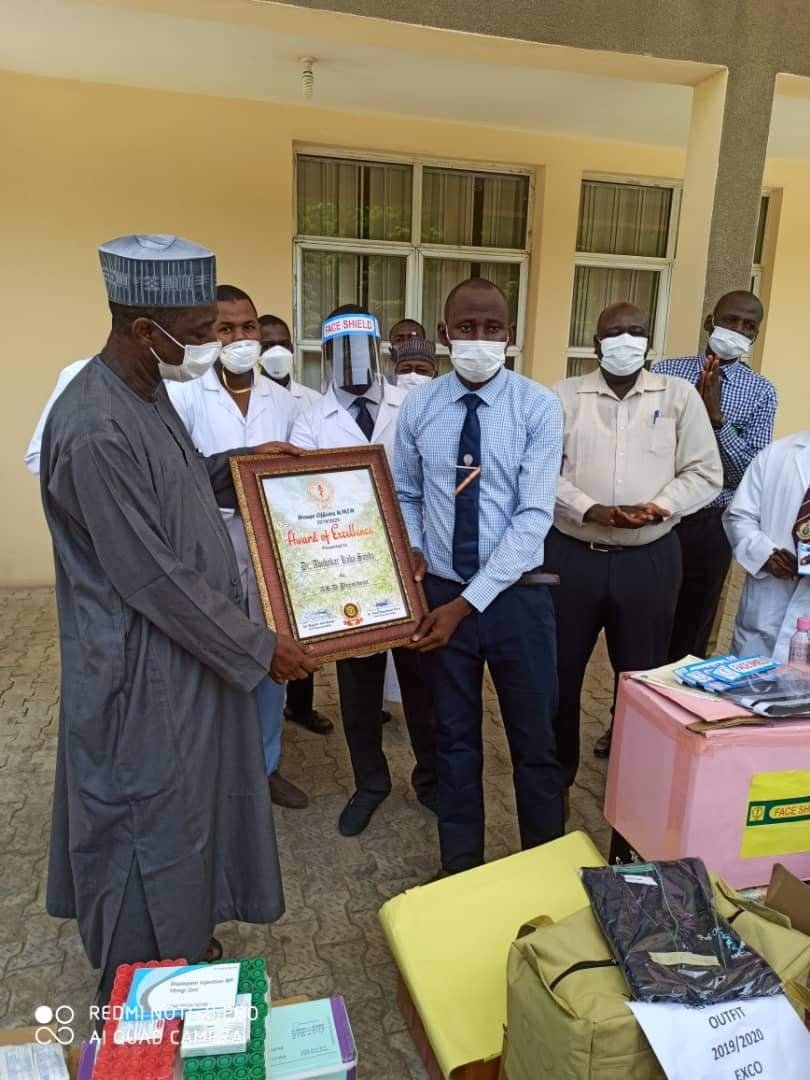 By Hamza Suleiman
June 25, 2020
The Association of Resident Doctors of Nigeria, University of Maiduguri Teaching Hospital (ARDUMTH), chapter, has donated medical items to support government's efforts in containing the spread of COVID-19 in Borno.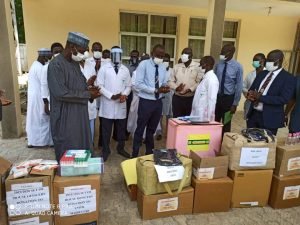 Dr Abubakar Kaka-Sanda, ARD President while presenting the items to the UMTH Chief Medical Director(CMD), Prof. Ahmed Ahidjo, said on Wednesday that the gesture was in line with the ADR's corporate social responsibility.
Kaka-Sanda that the medical equipment donated include, cartons of hand sanitisers, hand gloves, personal protective equipment and face mask.
He said that the items were mainly for use by medical doctors and nurses who would be in the first line of action in managing any positive pandemic case.
He also said that the funds used to purchase donated items were gathered from resident doctors and House Officers working in the hospital who contributed their salaries.
The ADR President said that the UMTH House Officers also contributed 27 cartons of various assorted drugs, to compliment the efforts of the government toward mitigating the spread of the virus.
He lamented that many health workers were infected with the COVID-19 virus while others had lost thier lives due to insufficient protective equipment during the management of cases.
He urged the government to provide life insurance for medical workers who lost thier lives in the frontline of combating COVID-19.
He also appealed to the federal government to fulfilled it's promises on the increment of hazards and COVID-19 allowances for medical personnels.
Also speaking, Dr Bashir Bukar, House Officers Representative, said it had donated about 27 assorted emergency drugs to the hospital.
Bukar said that the drugs would be donated to less privileged who were unable to pay for their medical services.
He noted that the house officers also found it worthy to award the Chief Medical Director in recognition of his efforts toward human and structural development of the hospital.
While recieving the award and medical Items, Ahidjo lauded the medical personnels for contributing their salaries to provide essential drugs and medical equipment for the fight against COVID-19.
He said that the hospital under his leadership would continue to work with the medical personnels and management to move the facility faword.
"You are the younger generation that should work and ensure that adequate medical services are provided to the population," he said.
The CMD said that the hospital was currently undergoing massive rehabilitation and infrastructural development to boost effective clinical services to patients
He reiterated that the patients care should not to be taken for granted and urged the medical workers to come to work promptly.