NRC concludes plans to commence hourly train service for Abuja-Kaduna route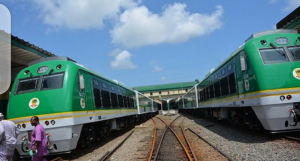 Gambo Jagindi
March 16, 202
NRC concludes plans to commence hourly train service for Abuja-Kaduna route
The Nigeria Railway Corporation (NRC) at the weekend said it had concluded plans to launch an hourly train service on the Abuja-Kaduna route.
Its Managing Director, Fidelis Okhiria, who dropped the hint while addressing newsmen in Abuja, said the Federal Government still subsidises operations through the payment of salaries to members of staff.
He disclosed: "We are adding another set of diesel multiple units to the Abuja-Kaduna service. The present two trains will remain. By the time we add more, there will be an hourly train service between Abuja and Kaduna.
"Two locomotives have arrived. You know it is not easy to move by road. We hope that in the next three weeks, the other two locomotives and eight coaches would have arrived Kaduna. Immediately they are commissioned, we will start operations with them. With that, we can have the hourly operations."
Okhiria pointed out that of the N200 million made monthly on that axis, N100 million goes into running cost.
On income, he said: "We make between N180 million and N200 million a month. I do not have the figures for passenger traffic offhand now."
He clarified that the construction work on the Lagos-Ibadan gauge was only slowed down and not necessarily halted due to the outbreak of Coronavirus on the global scene.
"The minister said it is better for people to be alive. So, monthly inspection is put on hold. Without an inspection, the Chinese people won't work hard," Okhiria stated.