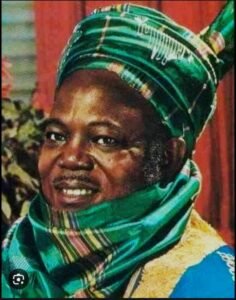 200 students benefit from Sardauna Foundation 2021/202 scholarship awards
By Hassana Yakubu
August 23, 2023
About 200 students have been selected to benefit from the foundation scholarship from the entire northern Nigeria to study in various higher institutions of learning across the country to study science courses.
The Director General Sir Ahmadu Bello Memorial Foundation, Engr Abubakar Umar made this known on Tuesday in kaduna at the award ceremony for the 2021/2022 scholarship award for the 200 beneficiaries.
While expressing appreciation for the performances of the past students for graduating with good grades, he urged the incoming beneficial students to emulate them for the progress of the North.
In his remark, Former Governor of Kano state and the secretary board of trustees of the foundation, Malam Ibrahim Shekarau, said the award is a testimony of their resilient and excellence in their academic pursuit.
He urged them to emulate the good character of late Ahmmadu Bello and contribute their quoter towards the development of the entire Northern Nigeria.
Shekarau congratulated the recipients for their exceptional hard work and commitment to excellence in their respective fields of study.
He said scholarship award is a testament to dedication, resilience, and outstanding academic achievements.
The former governor urged them to sustain the tempo that has led them to the momentous achievement
"Remember that hard work, discipline, and determination are the cornerstones of success" he said.
He admonished them to be ready to contribute their knowledge and skills to make the world a better place while embracing diversity, seek understanding, and strive for unity in diversity.
" I encourage you to maintain your focus, persevere through challenges, and remain steadfast in your pursuit of knowledge.
He reiterate the importance of the scholarship award to the scholars. It is not merely a financial assistance programme ; it is a symbol of hope, opportunity, and empowerment.
"It is an investment in the future of our nation, as you, the scholars, are the future leaders, innovators, and change-makers,embrace this opportunity with gratitude and humility, and use it as a stepping stone to reach greater heights.
On his part, Babangida Aliyu the Chairman of the Board of Trustees of the Sir Ahmadu Bello Memorial Foundation said the Foundation has been unwavering in its commitment to sustaining the illustrious legacy of the late Sir Ahmadu Bello, the Sardauna of Sokoto.
He said one of the key objectives of the foundation is to encourage and support financially disadvantaged students from the Northern region in their pursuit of higher education through scholarship awards.
Aliyu noted that, the scholarship program has achieved remarkable success and has produce 48 per cent of first class honors graduate
He explains that, that the foundation has successfully trained over 800 students in various fields of study.
"These students have not only excelled academically but have also developed into responsible and conscientious individuals who understand the importance of giving back to society"he added.
He charge the beneficiaries to justify the investment made in their education to study diligently, embrace curiosity, and strive for excellence in all your endeavours.(NAN)