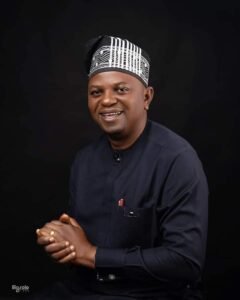 By Bridget Ikyado
The President of a Non-governmental organisation, 'Ior Gboko Foundation ', Dr. Jimmy Ajim felicitates with Professor Joseph Utsev on his appointment as Minister for Water Resources and Sanitation of the Federal Republic of Nigeria.
In the congratulatory letter, Dr Ajim stated that 'Ior Gboko Foundation ' is eager to partner with the office of the Honorable Minister in areas affecting water challenges in Benue State in general, and Gboko in particular.
Dr Ajim, on behalf of Ior Gboko Foundation wishes the Honorable Minister a prosperous and successful tenure.