Clerics sue for peace, unity in Nigeria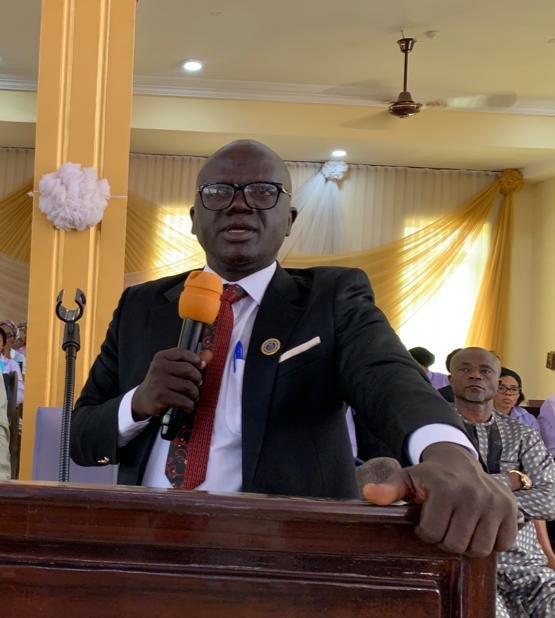 By Bridget Ikyado
Pastor Joshua Mallum, President, North East Nigeria Conference of Seventh-day Adventist Church, has called for unity and peaceful coexistence among Nigerians, irrespective of their ethno-religious and political affiliation.
The clergy made the call during the 2022 Annual Camp meeting of Abuja Central Zone of the church. The three -day event is with theme "Mission Refocus".
According to him we need to be united, stressing that togetherness promotes peace and success .
Pastor Mallum described peace as a necessary requirement for development of the church and society.
He said: "It is a collective responsibility of all Nigerians to promote peace and shun divisive tendencies, urging Nigerians to embrace peace and avoid acts of violence in the interest of the nation.
" We call on all Christians to be united and pray for this country.
" If we put aside our preferences and sentiments to choose three days to fast and pray together for this country, all our challenges will bow down to the authority of Jesus Christ.
We also call on all Nigerians and Christians to speak with one voice on all religious, social and political events in the country,"he said.
On the theme of the event the clergy said God had given us the mandate to preach to the nation about his return.
He said Christians needed to be refocused ,as the mission was to reach out to the unreached and those who had slides from Christ to return,as we tell them about Jesus.
"We have to also remind ourselves that we were on a journey and should not be relaxed".
On the general elections, the cleric advises Christians to part to God for direction to choose a leader.
He said only God could discern for us if we want the best.
In his goodwill message, Pastor Mikah Nasamu, President, North Central Nigeria Conference of Seventh-day Adventist Church said the camp meeting calls for a greater commitment on the part of members.
" This camp meeting provides another platform for us to reexamine our commitment to partner with God to reach the unreached.
Pastor Nasamu encourages Christians to step out in faith to go beyond their horizons, customizing their evangelistic efforts to reach people of different cultures and beliefs.
On her part, Mrs Tina Kwaskebe, former Women's Leader of Adventist Women's Ministries Abuja Central Zone, said the camp had given her another opportunity to meet in group and rejuvenate in Christ.
She said it was a group reunion in the house of God to give him thanks and praise for protection and favours in the year 2022 and ushering in 2023.
Kwaskebe said the camp meeting was a reminder to return to God no matter the situation as God was ready to accommodate everyone.
"it is a spiritual revival,a reminder to serve God and evangelise," she said.
The News Agency of Nigeria(NAN) reports that the Seventh -day Adventists affirms the Bible as God's infallible revelation of His will,accepting its authority in the life of the church and of believers.
The church also accepts its foundational role for faith and doctrine./