Archbishop Kaigama joins advocacy against human trafficking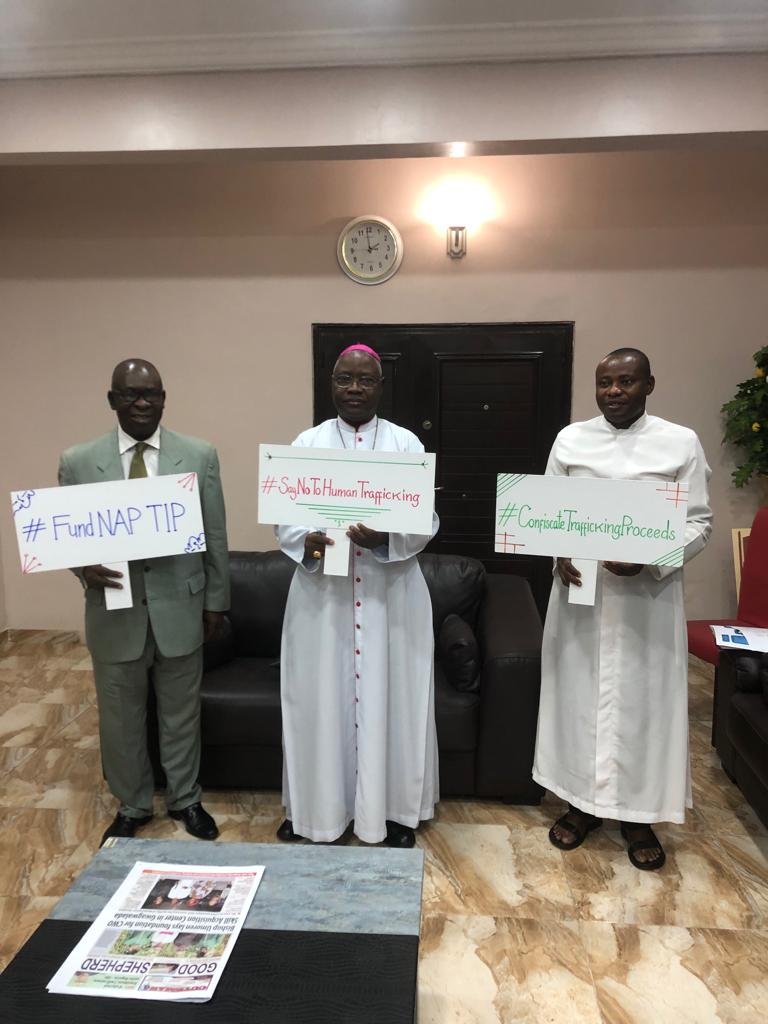 By Bridget Ikyado
Catholic Archbishop of Abuja Archdiocese, Bishop Ignatius Kaigama, has expressed his readiness to join an advocacy against human trafficking in Nigeria.
Kaigama made this known when a delegation from Action Against Trafficking in Persons Cluster of Justice Development and Peace Commission (JDPC) paid him an advocacy visit on Friday in Abuja.
The archbishop stressed the need for supporting every action against issues affecting people's wellbeing.
He pledged his support, through the church, to ensure adequate sensitisation, especially on the negative effects of human trafficking.
The cleric commended the Strengthening Civic Advocacy and Local Engagement (SCALE) for seeking justice for survivors of trafficking in the country.
Chairman of JDPC, Mr Josephat Abaagu thanked the archbishop for his support for the campaign.
He said the advocacy initiative was aimed at fostering prosecution of traffickers and addressing the inadequate service provision for survivors of trafficking, especially through the activation of the victims of trafficking Trust Fund.
"Some of the strategies employed in the realisation of the initiative include: capacity strengthening for members, advocacy engagements, campaign and public awareness to achieve our goal," he said.
Also speaking, the Programmes Director of JDPC, Mr Timothy Ejeh, said that the initiative had support from Palladium/USAID, the bodies implementing the SCALE project.
He added that it was designed in line with the countering trafficking in persons' component objective.
"The advocacy issues to be addressed cut across increased funding of the focal government agency – National Agency for the Prohibition of Trafficking in Persons (NAPTIP).
"It was also to reactivate the Victims of Trafficking Trust Fund and improve prosecution of traffickers," he said.
Ejeh listed members of the cluster to include:Earth Spring International, Cure Nigeria, Health/Justice Development Peace Initiative, Federation of Muslim Women Association in Nigeria , CEDARSEED Foundation and Catholic Action Committee on HIV/AIDS (CACA) .