Court fixes April 6 for suit against NUJ President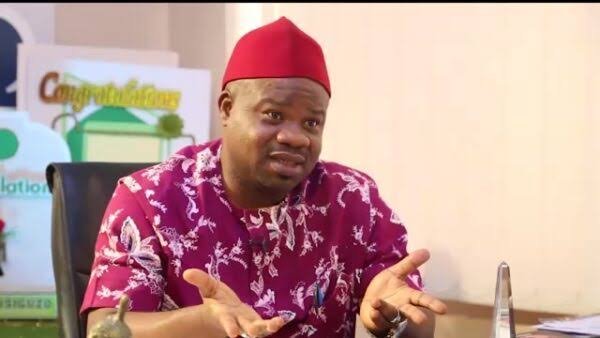 By Aluta News
Jan. 31, 2022
The National Industrial Court, Abuja on Monday, fixed April 6 to hear a suit filed against the President, Nigeria Union of Journalists (NUJ), Chris Isiguzo.
Justice Osatohanmwen Obaseki-Osaghae adjourned the matter following counsel to the claimant, Obinna Okeke's prayer for a date to begin hearing in the suit after parties filed their applications.
"My lord, the matter is coming up for the first time today and parties have exchanged processes.
"May we apply for a date for the hearing of this matter," he said.
Since counsel to the defendants, Patrick Ediale, did not oppose the prayer, Justice Obaseki-Osaghae fixed April 6 for the suit.
The News Agency of Nigeria (NAN) reports that Mr Akindele Orimolade, an Editor of New National Star Newspaper, had dragged the NUJ and Isiguzo before the court as 1st and 2nd defendants respectively.
In a writ of summons marked: NIC/ABJ/257/2021 dated Sept. 20, 2021 and filed Sept. 27, 2021 by Okeke, counsel to Orimolade, the lawyer prayed the court to declare that "by virtue of "Articles 3 (1) (a) (2) (b) of the NUJ Constitution of Nov. 15, Isiguzo 2011, is not a valid member of NUJ.
The counsel said that Isiguzo therefore is not qualified to PARTICIPATE, TO HAVE PARTICIPATED IN ANY NUJ ACTIVITY; CONTEST, TO HAVE CONTESTED, VOTE OR BE VOTED for in any NATIONAL, STATE OR CORRESPONDENCE CHAPEL Elections of NUJ as 'NATIONAL PRESIDENT' or ANY OTHER POSITION under the NUJ.
The lawyer prayed the court for a perpetual injunction, restraining Isiguzo from parading himself as the National President of NUJ and stop participating in any activities of the union "forthwith, in whatsoever manner, and howsoever manner either by himself or through his assigns, privies, servants or agents until he complies with Articles 3 (1) (a) (2) (b) of National Union of Journalist (NUJ) Constitution 2011," among others.
In his statement of fact establishing the cause of action, Orimolade described Isiguzo as" an impostor journalist."
According to him, he (Isiguzo) does not possess the minimum academic qualifications and has not fulfilled any other condition(s) required by the 1st defendant's constitution to make him a member of the 1st defendant to entitle him to have contested and be voted as the current national president in the national NUJ election of 4th to 5th October, 2018.
He averred that prior to the NUJ election, Isiguzo was enmeshed in certificate forgery scandal which had not been cleared up till the time of filing the suit.
NAN