ICPC Multipurpose Cooperative to provide 80 housing units for members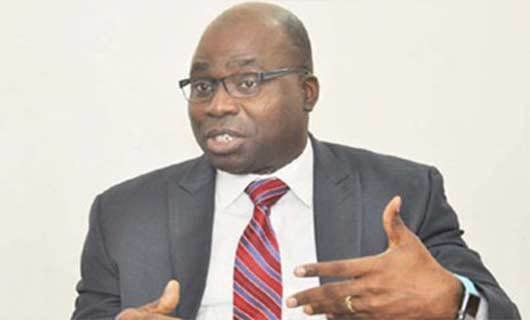 By Aluta News
Jan. 21, 2022
The Independent Corrupt Practices and Other Related Offences Commission (ICPC) Multipurpose Cooperative Society is set to provide 80 housing units of flats for its members.
The Chairman of ICPC, Pro Bolaji Owasanoye, at the groundbreaking ceremony in Abuja on Friday expressed delight and lauded the initiative.
Owasanoye warned the contactor and Financial Service providers to ensure standard, reminding them that the Commission had past history of arresting those who decided to cut corners.
"I am happy to be part of this historic moment and to give all of our support to ICPC staff to achieve one of the key needs of every person which is getting shelter.
"I want to congratulate Gefen Group, for being the partner for this laudable project. But I want to also give a warning that we have the history of haven arrested our contractors in the past," he said.
He noted that usually, housing projects suffered cost overrun for different reasons.
"Not only due to liquidity problem from the sponsor but from contractors trying to be too clever in the use of substandard materials, cut corners and so on.
"The Financial Service Providers due to their lustful desires for profit sometimes undermine projects under them.
"When I have meeting with the executives, I say they should check every document.
"Stick to the disbursement on time. When it's time to fund the project don't tell story," he warned.
The ICPC boss thanked the cooperative for finding him worthy by naming the estate after him.
Mr Wakili Musa, the ICPC Cooperative President, said that the project was conceived with the view towards covering the housing deficit faced by public servants and residents of Abuja.
According to him, the project covers a total of1.36 hectares of land which is designed to carry 32 units of 2 bedroom flats, 32 units of 3 bedroom flats and 16 units of 4 bedroom flats totaling 80 units of flats
"The total estimated cost of the building the estate stands at N1 billion plus for a period of 18 months to be completed.
On his part, Mr Nosa Edeko, Managing Director, Gefen Group, said that the group would put everything professionally and technically together to make sure that your people live in luxury and comfort.
Mr Wale Jayaisemi from Infinity Mortgage Trust said that they would ensure a transparent disbursement from the start to the finishing of the project.
The News Agency of Nigeria (NAN) reports that proposed estate is located in Kagini in Kubwa,  Abuja is named after the ICPC Chairman,  Bolaji Owasanoye.
NAN