Outgoing fire service CG hails Buhari for a successful tenure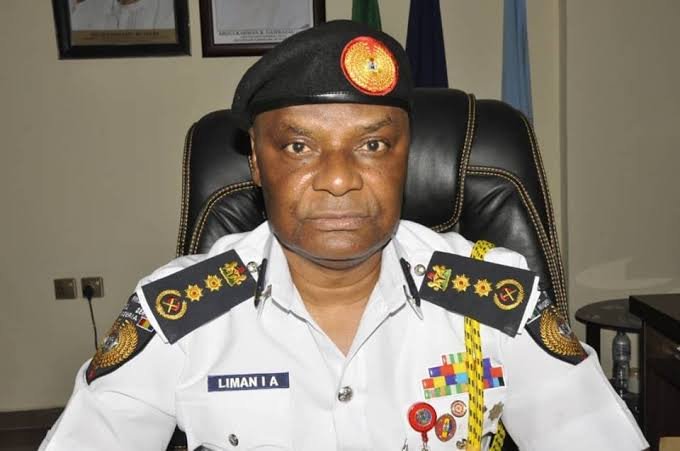 By Aluta News
Dec. 31, 2021
Dr Ibrahim Liman, the outgoing Controller General (CG) of the Federal Fire Service (FFS), has hailed President Muhammadu Buhari for a successful tenure in office.
Liman made his appreciation known during an interview with newsmen on Friday in Abuja.
Liman described the FFS as "dead" before the intervention of President Buhari's administration.
"There is no way we can write about the history of the FFS without including President Muhammadu Buhari.
"When the President won the election, I was opportuned to get a one-on-one meeting with him, he thought it was for personal reasons but I said no Sir.
"I told him the fire service in Nigeria is dead, as prior to 2015, the FFS had only three fire trucks; two in Abuja, one in Lagos.
"And that we also only actively existed in Abuja and Lagos, he then said I should write a blue print on how to reposition the service.
"As God will have it from 2016, we started having improvements as the Service has now procured 141 modern fire trucks with an increased staff strength from 600 to over 6,000," he said.
He also ascribed the knowledge applied to his job and position as the CG to the local and international trainings he embarked on under the leadership of rtd Gen. Abdulrahman Dambazau, Gov. Bala Mohammed, Gov. Nasir el'Rufai, Ogbeni Rauf Aregbesola and Gov. Abubakar Sani Bello.
Liman charged the incoming Acting CG, Mr Samson Karebo, not to be scared of his new position but to brace up to the work ahead of him.
The News Agency of Nigeria (NAN) reports that Liman handed over to Kerebo on Thursday in Abuja.
He advised Karebo to give 100 per cent loyalty to the Federal Government (FG) and the organisation he represents.
Liman said "Have an open-door policy and consult when you don't know what to do as this should not be seen as being weak.
"Always seek advice from the right sources and don't rush into taking decisions.
"Accommodate and accept all as you must know the background of your officers and must tolerate them.
"If you can understand individual differences, it will make your job easier."
The outgoing CG further advised that FFS should partner Innoson Vehicle Manufacturing (IVM) company to manufacture fire-fighting trucks by rendering appropriate knowledge to the company to enable state governments patronise the local samplers and save cost.
"What is important in fire-fighting trucks is the coupling of parts so we need to partner with them because if they get the coupling wrong then we wouldn't achieve the aim," he said.
He further said that the service is expecting some foreign instructors to join fire service instructors at the fire training schools in order to add value to the service.
"We are to sign a memorandum with Belarus for the intake of instructors and we have received approval from for the procurement of additional fire-fighting equipment.
"59 trucks are pending with manufacturers and need to be acquired financially because these fire trucks will help to expand our existence in all senatorial districts," he said.
He finally advised the Deputy Controller Generals (DCGs) and Assistant Controller Generals (ACGs) of the FFS to advice the new acting CG when and where necessary without being self-centered.
"Don't deceive him and your advises to him should not be self-centered but should be aimed at moving the service forward.
"You need him but he needs you most," he advised.
The acting CG commended the outgoing CG for his efforts to position the service to a place of pride by working round the clock.
He said that he plans to ensure discipline and professionalism at all levels of the service as the operational unit of the service had survived serious setbacks due to lots of staff indiscipline.
"We have a duty as firemen to reciprocate this gesture of the FG to be professional at all times," he said.
Karebo urged citizens to show love to firemen when on duty to save lives and property.
He said that persons found guilty of harassing firefighters would be forced to face the wrath of the law.
NAN also reports that the acting CG was the DCG in charge of operations from May 2021 before appointed as the acting head of the FFS.
He also joined the service as a recruit Fireman and was adjudged the best all round recruit on July 31, 1987.
NAN