New MOWCA Boss Lauds Buhari, Amechi, Saraki, Pledges To Make Nigeria Proud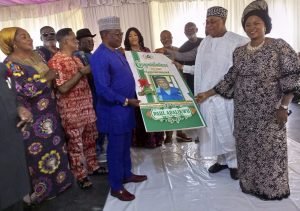 By Aluta News
December 13, 2021
New MOWCA Boss Lauds Buhari, Amechi, Gbemisola others, Pledges To Make Nigeria Proud
Dr Paul Adalikwu, Secretary-General, Maritime Organisations of West and Central Africa (MOWCA), has commended President Muhammadu Buhari for playing a key role in his election.
Adalikwu gave the commendation at a thanksgiving reception held in his honour on Sunday, in Abuja.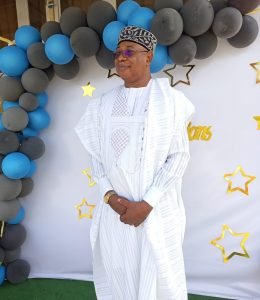 He also commended  Transportation Minister, Rotimi Amaechi and the Minister of State for Transportation,  Sen. Gbemisola Saraki and Dr Magdalene Ajani, for  their unwavering  support  during  the  election.
"I wish to sincerely thank the Minister of Transportation, Mr Rotimi Amechi, for seeking and obtaining the approval of President Muhammad Buhari that I be presented as Nigeria's candidate for the post.
"I also  appreciate Sen. Gbemisola Saraki , Minister of State for Transportation, who doggedly championed the campaign activities in her capacity as the chairperson of Nigeria election planning committee.
"MOWCA is a regional organisation that control  maritime activities in 25 countries of the West and Central Africa sub-regions, and for  a Nigerian  to  head such an organisation  is no mean feat," he said.
Adalikwu explained that it was the first time Nigeria indicated interest to contest for the exalted position of Secretary-General of the body.
He urged Nigerians to support him with prayers to enable him face the challenges of executing the mandate of MOWCA.
He explained that the mandate was anchored on effective maritime trade and marine environmental protection among members of the sub-region, the African continent and the world in general.
"I pledge to make Nigeria proud, just as citizens like Akinwunmi Adesina, Okonjo Iweala, Amina Mohammed, among others, are doing at the international stage," he said.
Meanwhile, some  stakeholders at the event expressed confidence in Adalikwu  as a seasoned  administrator to bring his wealth of experience to bear in his new position.
Also present at the occasion, were directors from the Federal Ministry of Transportation, National Orientation Agency and Nigeria Tourism Development Commission
Aluta News reports that MOWCA was established in May 1975 at ministerial conference of West and Central Africa States on Maritime Transport ( MONCONMAR), also called charter of Abidjan The name was change to MOWCA as part of the reform adopted by the General Assembly of Ministers of Transport.