30 Foreign agencies elects Ifeanyi as Head of Mission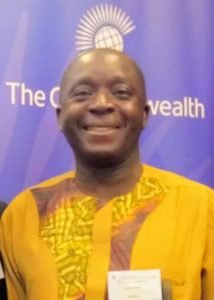 By Gambo Jagindi
October 28, 2020
30 foreign agencies elects Ifeanyi as Head of Mission
No fewer than 30 International Agencies, Development Partners across the globe domiciled in Nigeria with youth portfolios have elected Mr Uzoh Ifeanyi of UN-habitat Nigeria program-Nigeria, as Head of foreign missions to interface with government agencies to address challenges confronting youths in the country.
The decision was reached at the end of the virtual meeting held on Monday in Abuja, to commence activities in Nigeria.
The platform was constituted as Heads of International Youth Organisations Forum (HIYOF), Nigeria chapter for the purposes of Youth Policies Coordination, Implementation, Responses and Advocacy at Country levels, with the specific Mission to – facilitate Youth Participation and Partnership in Governance.
The platform will Identify key needs of the youth for government and development partners' engagement, attract international opportunities for youth advancement, capacity training and promote peaceful coexistence.
The other officials elected are Head of Secretariat, Ms. Maryjacob Okwuosa
Activista – ActionAid International,
Head, Intergovernmental Affairs,
Alkasim Muhammad Zangina
Global Youth Employment Ass. – ILO, Head of Communications
Amb. Oladele John Nihi
Pan African Youth Union (PYU).
Others are Head, Partnership and Funding, Comrade Preye Ketebu-Brown
World Assembly of Youth (WAY),
Head, Research & Development
Dr. Carl Oshodi African Youth Union Commission, Head, Exchange Program
Oladimeji Lateef Salaam
African Youth for Devt. Commission and others.