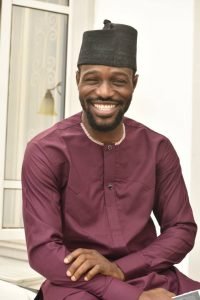 By Gambo Jagindi
January 19, 2020
Stop Disobeying Court Order, Release Ikenga Now-African Youth Commissioner tells IGP
The Pan-African Youth Union (PYU) Commissioner for Youth Political Participation, Ambassador Oladele John Nihi has given Inspector-General of Police, Mohammed Adamu,24hours to release Barrister Ikenga Imo Ugochinyere from police custody.
In a press statement made available to journalistd in Abuja on Friday, the Pan-African Youth Commissioner called on Inspector General of Police, Mohammed Adamu, to obey court order restraining the police and DSS from effecting arrest of Barrister Ikenga.
"On behalf of the over 70 million Nigerian Youths, I demand the unconditional release of Barrister Ikenga Imo Ugochinyere within the next 24hours or we will be left with no option but to come out en masse and protest against his unlawful arrest" he said.
Nihi said that the Barrister's arrest was a total disrespect and disregard to the Federal Capital Territory High Court ordered of June 3, 2020, where the court barred the police and the Department of State Services from arresting Barrister Ikenga.