COVID-19: Private firm, Adron Homes donates N20m to Nasarawa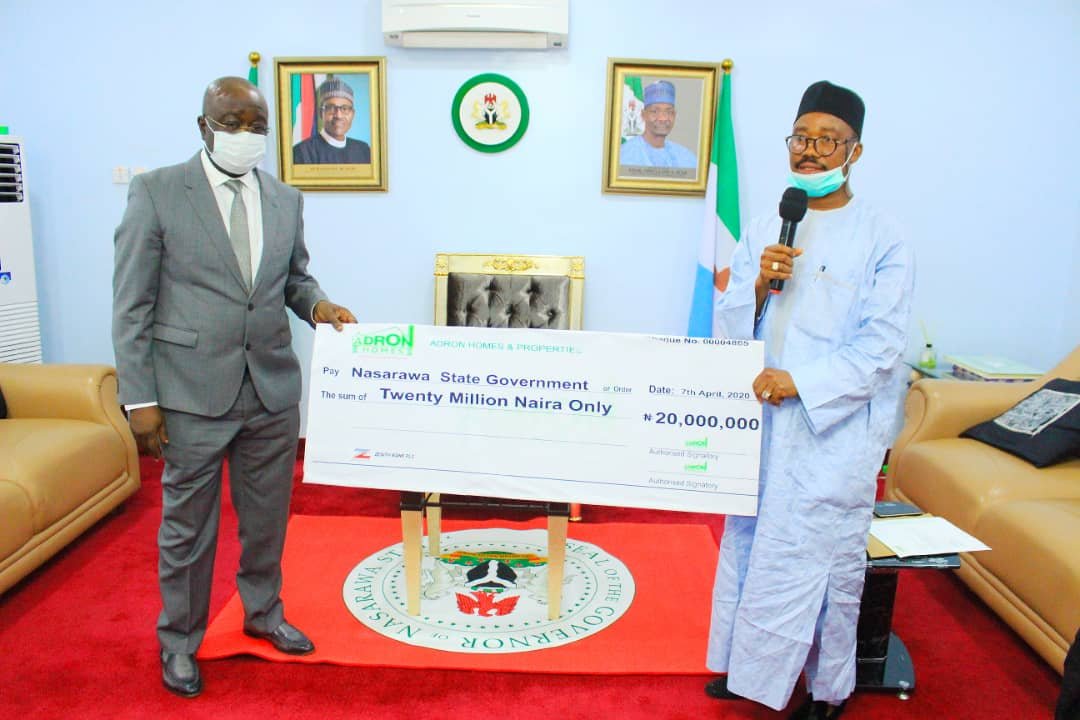 By Gambo Jagindi
April 11, 2020
COVID-19: Private firm, Adron Homes, donates N20m to Nasarawa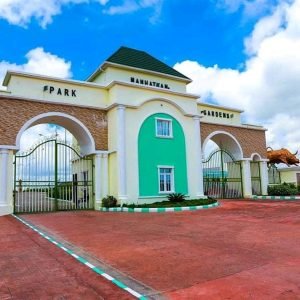 A private real estate firm operating in Uke, Adron Homes and Property, has donated twenty million naira as contribution to support the Nasarawa State Government's fight against the coronavirus pandemic.
Executive Director of the company, Hon. Tayo Tunji Agbaje, presented a cheque for the amount to Governor Abdullahi Sule, at a brief ceremony at the Government House, on Friday.
Agbaje, while commending the administration for the wonderful job it has been doing in Nasarawa State, said he was motivated to make the donation because of the inroads recorded in the areas of health, education and agriculture under the leadership of Engineer Sule.
"We have made similar donations in five states now, Lagos, Oyo, Ogun, FCT and now Nasarawa State.
"We are seeing what the Governor has been doing in terms of infrastructural development, health, agriculture, he has been doing wonderfully well," he stated.
Agbaje added that as part of the company's corporate social responsibility, they decided to contribute towards supporting government efforts aimed at curbing the spread of COVID-19.
Responding, Engineer Sule, showed appreciation for the gesture, assuring that all donations in cash and kind, will be accounted for.
Represented by his Deputy, Dr. Emmanuel Akabe, who doubles as Chairman of the state COVID-19 Response Committee, the Governor said his administration is not oblivious of its responsibilities to the citizens of the state, reiterating that the government is committed to protecting the people, as well as providing them with succour.
"The assurance we want to give you and all those who wish to contribute to this fight against this pandemic, is that all that we are going to get, in cash and kind, every kobo will be accounted for.
"We are going to use this money and all that you are going to give us, for the very purpose for which you made the contribution," he assured.