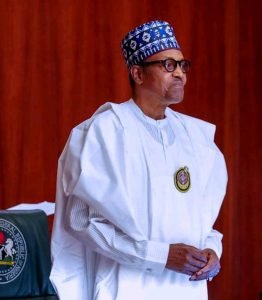 By Bilal Haruna
April 09, 2020
COVID-19: Commonwealth youth workers hail Buhari for establishing N500 billion crisis intervention fund
The Commonwealth Alliance of Youth workers Association ( CAYWA) ,Nigeria office, has commended President Muhammad Buhari for the establishment of N500 billion COVID-19 crisis intervention fund.
The organisation also lauded Nigeria'd efforts for being proactive in putting several measures in place on the fight against coronavirus, a move he said, had been recognized and commended by united nations Secretary General, Mr Antonio Guterres in New York recently.
Gambo Suleiman Jagindi, CAYWA Nigeria Director of Media and Publicity, made the commendation in a statement he issued in Abuja on Wednesday.
Jagindi said the programmes approved by Buhari administration to cushion the effect of COVID-19, especially at the grassroot,was worthy of commendations,adding they would go a long way to achieve the desired success in the fight against Coronavrus.
He added that they would end or substantially containe the pandemic while their economic impact on the masses would make positive changes in the life of many Nigerians, if well channels to the designated Ministries Departments and Agencies (MDAs).
Jagindi said CAYWA Nigeria was ready to partner with the Federal government through the agency in charge of the special public work in deploring her over 100 trained youth development experts on public work programmes.
to provide the necessary support and expertise for the programme to be successful in Nigeria.