Sustainable development: Engineer Sule and toga of Private sector Governor'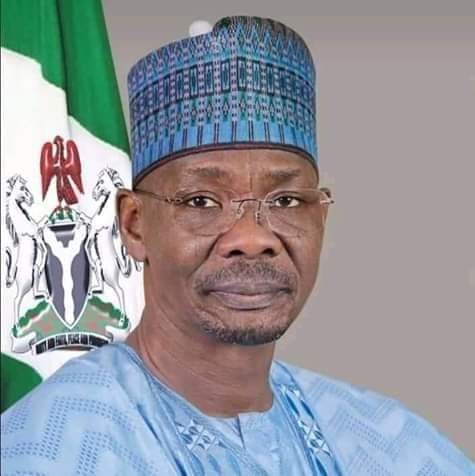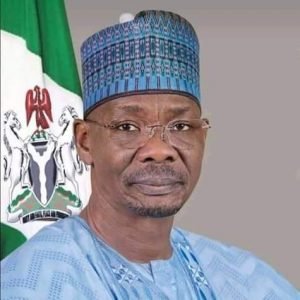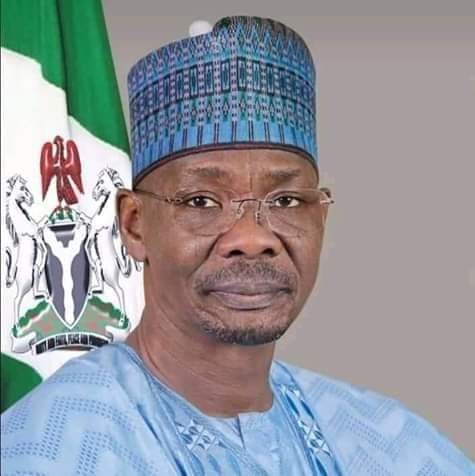 By Ali Abare
March 18, 2020
Sustainable development: Engineer Sule and toga of 'Private Sector Governor'
It's a common parlance among the people, within and outside Nasarawa State, to describe His Excellency, Engineer Abdullahi Sule, the Executive Governor of Nasarawa State as a 'Private Sector Governor'.
This is of course attributable to his background and experience, having worked in the organized private sector throughout his career before venturing into politics.
Engineer Sule began his career as Production Engineer with the Jos Steel Rolling Company Limited before leaving for the United States of America (USA) after having been elevated to the position of Principal Production Engineer in 1989.
On his return to the US where he first went to university, Engineer Sule worked for several companies in San Antonio and Houston, both in Texas namely, Lancer Corporation, QEM Components, Houston Engineering, Morgan Performance, Dril-Quip Incorporated and Osyka Corporation. He worked in various capacities from Workshop Engineer, Computer Numerical Control (CNC) Programmer, Facilities Engineer, Project/ Production Engineer and finally as Director of Business Development for Africa and the Middle East for Osyka Corporation.
In 2000, he returned to Nigeria and together with some friends started the Sadiq Petroleum Nigeria Limited in Lagos, where he became its pioneer Managing Director/CEO. Subsequently, the company participated in the privatization of African Petroleum Plc and acquired 30 percent ownership of AP, following which Engineer Sule was appointed Executive Director Operations in November 2000. In April 2001, he was appointed by the board of the company as the fourth MD/CEO of AP Plc.
A spectacular incidence regarding his stewardship in AP was turning it away from being ran as a government parastatal, with consequent negative balance sheet of over N22m. By the time Engineer Sule resigned from the company, in July 2006, AP Plc had undergone a historic turnaround, with N5bn positive balance sheet.
Upon his resignation from AP, he took up another job with an American multi-national oil service company,, Tetra International in July 2006 as Director of Business Development / Country Manager, from where he first ventured into partisan politics in order to serve the people of Nasarawa State. left Tetra in December 2006 to join partisan politics and serve the people of Nasarawa State and
Since his return to Nigeria in 2000, Engineer Sule has participated in several private and public projects in Nasarawa State. He has also invited and funded prospective foreign investors to come and take a look at the prospects of the state, participated, as well as single-handedly renovated and built schools, clinics, houses of worship, security posts, later as Group Managing Director, Dangote Sugar Refinery Plc.
Engineer Sule was elected as Executive Governor of Nasarawa State during the 2019 general election and was dully sworn in on May 29, 2019. Since his assumption of office, His Excellency has left no one in doubt that he is determined to bring his knowledge and experience from the organized private sector to bear in the administration of Nasarawa State, for the benefit of the state and its people.
Certainly, previous administrations have done their best in the effort to bring much needed development to the state, mostly through effective utilization of revenues accruing to the state, both from the Federal allocation and Internally Generated Revenue. The immediate past administration of Senator Umaru Tanko Al-makura, did go the extra mile by introducing landmark reforms, particularly in the judicious management of resources, channelling such resources towards building critical infrastructure.
It may not be farfetched to posit that, aware of the challenges posed by dwindling federal revenue accruing to the state, occasioned by the fall in oil price, Senator Al-makura, while preparing to leave office, thought it wise to bring in someone with vast experience, knowledge and wide connection across the private sector, who will come and fashion out ways to generate much needed revenue and to make the state less dependent on Federal allocation, which has continued to constitute a stumbling block to the development aspirations of the state.
An inkling on the direction His Excellency, Engineer Abdullahi Sule, will take on assumption of office, surfaced on the day of his inauguration. This became evident based on the content of his inaugural speech, which pointed to a slight departure from the past when he made it known that given his background, his administration will consider investment as critical instrument in the economic development of the state.
"To this effect, we intend to give the private sector cardinal role to play in driving the economic development activities of the State. Accordingly, Government shall adopt a robust investment policy and drive which will be structured on interim, short, medium and long term arrangements," he stated.
Through industrialization, the Governor said, employment and wealth will be created, as the administration adopts an integrated employment creation strategy whereby industrial, agricultural, commercial, vocational and such other related ventures are incorporated.
He stressed that, in this regard, small, medium and large scale industries shall be encouraged.
"Industrialization is a cardinal objective of our Government. Employment and wealth creation will be integral part of the overall industrial policy of this Administration.
"I wish to call, with a loud voice, on all the people of Nasarawa State to take full advantage of the opportunities that will be provided by this policy, which is aimed at developing our State," the then newly sworn in Governor said.
On the aspect of agriculture, the mainstay of the economy of the state, with about 80 percent of its population engaged in one form of farming or the other, Engineer Sule pointed out that the major part of the agenda of his administration, is to encourage commercial agriculture in areas where the state has comparative advantage and boost value addition to crops by laying solid foundation for agro-allied industries.
Another cardinal objectives of the Engineer Sule administration is to effect a turnaround in the Internally Generated Revenue (IGR) of the state, with the Governor stressing that Nasarawa State has the potentials to exist independent of Federal allocation.
Speaking recently at an educational and entrepreneurship summit organized by the Nasarawa State Students Association (NASSA), the Governor until Nasarawa State wakes up to become independent of the Federal allocation, the state will remain in danger.
"We should not just be satisfied and happy that we are getting free money. For some of us that spent our lives in the oil industry, this oil is going down. Whether we like it or not, one day this Federal allocation will not come.
"We have to wake up to be able to say we are independent and that we are generating our revenue by ourselves," Engineer Sule stated.
Regarding the crucial matter of the IGR, the Governor while been inaugurated into office stated that his administration will develop innovative strategies and deploy technology for the optimum generation, collection and management of all revenue due to the state
It's apparent that the Governor's passion for the state to be able to generate her own revenue, partly earned Engineer Sule the tag, "Private Sector Governor", mostly because organizations in the private sector are profit driven, have set targets and are result oriented, while public service is synonymous to free wheeling and dealing.
Commenting recently on a televised programme on Channels Television, on how he intends to fund the state's 2020 budget, especially with the fall in oil price occasioned by the outbreak of the Coronavirus pandemic, Engineer Sule said he wasn't bothered to be called by all sorts of appellation so long as he put Nasarawa State on the path of sustainable development.
"The first thing that we need to do is to try and look at what we will be able to do. Since I came in, we have been able to move our IGR one hundred percent. On the ladder where we used to be No. 34 in the federation, we are now No. 29. My target is to be actually top ten.
"We have so many structures that are going to do that. Now we are plugging most of the loopholes. With our proximity to the Federal capital, we have the capacity to generate revenue. We will be another Ogun State. We have all these kinds of opportunities. It's a gateway state.
"With these kinds of opportunities, We have attracted a lot of companies since we came in, Dangote Group, Flour Mills Nigeria Plc, Azman Rice, Olams, with more and more organizations coming in to set up, to be able to employ our people, train them, as well as generate revenue," he said.
He added that the state government is also building its structures that will generate revenue, like the Lafia Cargo Airport, with his administration reaching out to the Federal Government with a view to finding use for the airport.
Being the engineer that he is, the Governor needed a plan, a blueprint to guide his administration on the road to achieving its stated objectives, harnessing the resources of the state, both human and material and driven to actualize the policies and programmes of not only government but the aspirations of the general citizenry.
The Nasarawa Economic Development Strategy (NEDS), according to Engineer Sule, sets out critical strategies for realising the state's ambition for a truly prosperous and thriving economy that improves the economic wellbeing of residents through wealth and job creation and improvement in business investment opportunities.
"The NEDS will provide overall direction for the growth and development of the state as well as a framework through which all sectors of the economy can direct their energies and contribute to the improvement of the quality of life of the people," he added.
Additionally, the state government inaugurated a 15-man Economic Advisory Council to guide the administration on policies that would boost the economy of the state.
Now getting to a year in office, these development strides have already begun to yield fruits, especially in the gains recorded in the turnaround in internal revenue generation, inflow of big time investors who are coming into the state to set up business that will in the long run, provide employment and training opportunities to the youths, while bringing in much desired revenue to the state.
Only recently, Agrotech Nigeria, indicated interest to invest $56m to set up a refinery that will process sesame seeds and maize into oil, with the state also identified as one of the six states selected by the African Development Bank for the establishment of agro industrial zone. This is even as the state government, Azman Farms and Umuasha Community in Toto Local Government Area, signed a tripartite agreement for 14, 000 hectares of land for the cultivation of rice.
Indeed, if calling His Excellency, Engineer Abdullahi Sule, a "Private Sector Governor" means all these good things coming to the state, it's certain that before the completion of his first four-year term, Nasarawa State will witness tremendous development strides and to place the state among the three most competitive in the country.
Abare is a Special Assistant on Media to His Excellency, Engineer Abdullahi Sule, Executive Governor of Nasarawa State.