International Women's Day: NUJ calls for equal opportunities in all spheres of life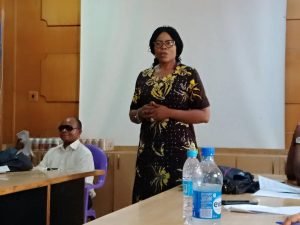 By Gambo Jagindi
March 07, 2020
International Women's Day: NUJ calls for equal opportunities for women in all spheres of life
The Nigeria Union of Journalists, FRCN Headquarters Chapel has called for equal opportunities for women in all spheres of life, as Nigeria joins the World to mark International Women's Day.
In a statement in Abuja, the Chairman of the Union, Comrade Sandra Udeike, stressed that Nigeria women have made giants strides in all sectors both locally and Internationally.
Comrade Udeike urged everyone to weigh their thoughts and actions and challenge stereotypes, fight bias, broaden perceptions, improve situations to celebrate women's achievements.
She emphasize the need for the role of women to be seen as complementary rather than competitive.
The Chairman said that talented and skilled women should be encouraged to participate actively in leadership positions.
She said that every Nigerian could help create a gender equal world.
The theme for this year's International Women's Day Celebration is: #Eachforequal