Minister says FG to key into REmap Nigeria analysis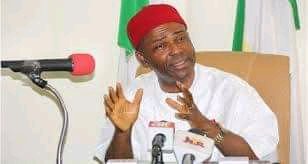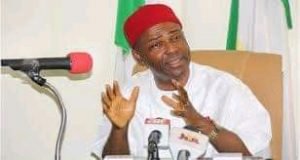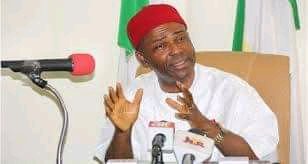 By Jessica Dogo
January 29, 2020
Minister says FG to key into REmap Nigeria analysis
The Minister of Science and Technology, Dr Ogbonaya Onu, has said that the Federal Government planned to key into REmap Nigeria analysis drafted by the International Renewable Energy Agency (IRENA).
Onu said this during a two-day workshop on Renewable Energy Roadmap for Nigeria (REmap-Nigeria) organised by the Energy Commission of Nigeria (ECN) in collaboration with IRENA, on Tuesday in Abuja.
He said that he was optimistic that the final REmap-Nigeria analysis had the potential to boost investors' confidence by providing information on the additional potential of renewable energy pathways that required investments into 2030 and beyond.
He stated that the ministry's role was to be innovative through research and development, to diversify the nation's energy supply sources and optimise other assets for power production by producing an energy mix by 2030.
"I am informed that the IRENA REmap process is a technology option analysis that quantifies the potential of renewable energy by sector and by country and focuses on identifying the realistic potential of renewable energy to the year 2030 up to 2050.
"In all parts of the global energy system, it quantifies related costs and investments requirements and accesses each contribution to environmental and climate objectives," he said.
The Minister encouraged participants to make good use of the opportunity in the workshop and contribute to the REmap-Nigeria analysis and produce an analysis that would capture realities of the Nigerian Energy sector.
In his remarks, the Director-General, ECN, Prof. Eli Bala, explained that renewable energy was derived from energy resources that regenerates itself through natural processes and within a human timescale.
Bala also explained that renewable energy was like oil and gas, adding that it came periodically and would help in producing electricity, transportation fuel and heat to be used as process heat in Nigerian industries.
He gave examples of renewable energy as solar radiation, wind, rain/hydro, tides, waves, biomass and geothermal heat accordingly.
The ECN boss stated that the cost of solar energy had dropped and would continue to drop because of the interest worldwide.
"It is cleaner and therefore will help us in solving our climate problems in global warming and that is why emphasis is on renewable energy as alternatives.
"The cost over the last 10 years has drastically dropped. If subsidy is removed from fossil fuel, renewable will be economically competitive,'' he said.
According to him, in order to achieve a better and more sustainable future for all, the United Nations General Assembly in 2015 resolved and came up with 2030 agenda referred to as the "Sustainable Development Goals".
"Goal seven advocates universal access to affordable and clean energy for development through renewable energy and energy efficiency,'' he explained.
News Agency of Nigeria (NAN) reports that the aim of the workshop is to bring together key stakeholders and experts in the energy sector to understand the REmap process, discuss, review and evaluate the analysis.
The workshop holding at Wells Carlton Hotel, Abuja, is also to bring out the potential of renewable energy in the country and various technology pathways to be taken in bringing out the cost and the environmental consequences.