Sokoto : Tears of joy as 500 regained eyesight through Goronyo Family free eye treatment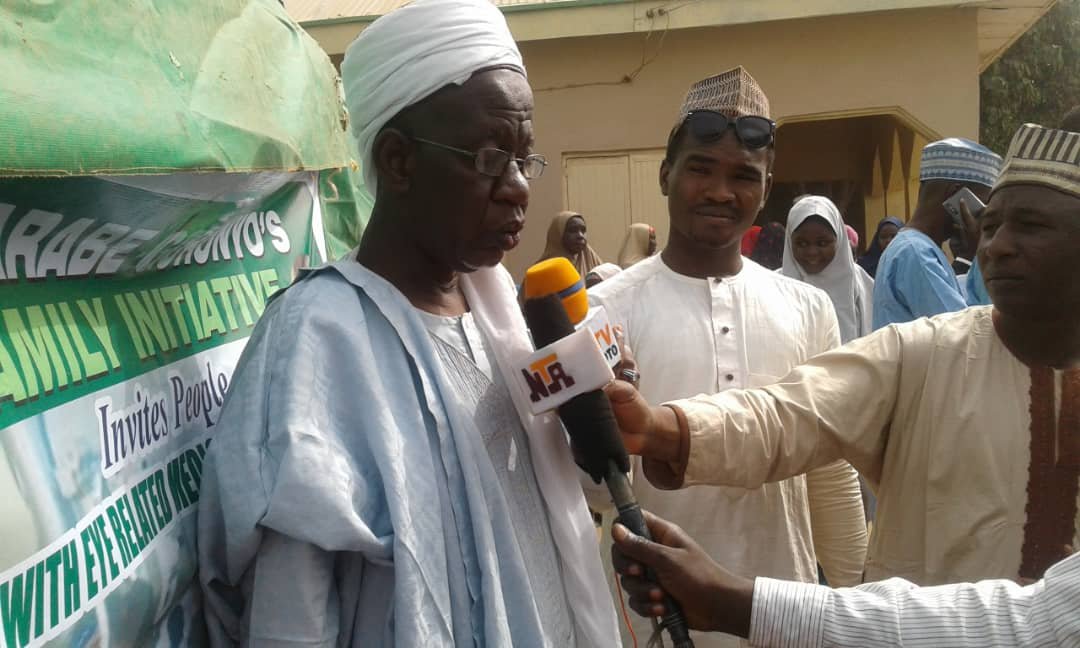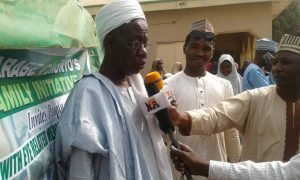 By Mohammed Salisu Sokoto
January 12, 2020
Tears of joy as 500 regained eyesight through Goronyo Family free eye treatment
Globally, it is estimated that at least 2.2 billion people have a vision impairment or blindness, of whom at least 1 billion have a vision impairment that could have been prevented or has yet to be addressed.
This 1 billion people include those with moderate or severe distance vision impairment or blindness due to unaddressed refractive error (123.7 million), cataract (65.2 million), glaucoma (6.9 million), corneal opacities (4.2 million), diabetic retinopathy (3 million), and trachoma (2 million), as well as near vision impairment caused by unaddressed presbyopia (826 million).
In terms of regional differences, the prevalence of distance vision impairment in low- and middle-income regions is estimated to be four times higher than in high-income regions . With regards to near vision, rates of unaddressed near vision impairment are estimated to be greater than 80% in western, eastern and central sub-Saharan Africa, while comparative rates in high-income regions of North America, Australasia, Western Europe, and of Asia-Pacific are reported to be lower than 10% (2).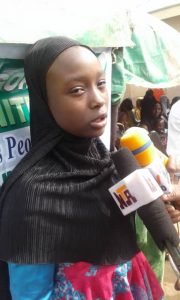 Population growth and ageing will increase the risk that more people acquire vision impairment. There myriad of causes of the eye ailments in the world . However, globally, the leading causes of vision impairment are:
uncorrected refractive errorscataractage-related macular degenerationglaucomadiabetic retinopathycorneal opacitytrachoma.
There is some variation in the causes across countries. For example, the proportion of vision impairment attributable to cataract is higher in low- and middle-income countries than high-income countries. In high income countries, diseases such as diabetic retinopathy, glaucoma and age-related macular degeneration are more common.
Among children, the causes of vision impairment vary considerably across countries. For example, in low-income countries congenital cataract is a leading cause, whereas in high income countries it is more likely to be retinopathy of prematurity.
Disturbingly, Nigeria is also not left in this eye pandemic. The world's most populous black nation, Nigeria is therefore among the ten most populated countries  in the world. Despite its size, there had been no earlier national estimate of the prevalence and causes of blindness and visual impairment before the Nigeria national blindness and visual impairment survey was conducted between 2005 and 2007.
As a result, for the first time scientifically, valid data are available for the entire country providing the epidemiological evidence and data needed for eye care planning, priority setting, advocacy and for measuring the impact of service delivery in Nigeria. The data also contribute towards the global database of blindness, which is being used for global planning, advocacy, resource mobilisation and to monitor VISION 2020 initiatives.
It is estimated that 1.13 million individuals aged 40 years are currently blind in Nigeria.A further 2.7 million adults aged 40 years are estimated to have moderate visual impairment and an additional 400,000 adults are severely visually impaired.4.25 million adults aged 40 years in Nigeria are visually impaired or blind.
In spite of the various efforts by govwrnments , Non Governmental and renowned world bodies like the World Health Organization and UNICEF, among others , to stem the tide the global eye pandemic , the problem still persists, nay, nearly unabated . The formidable problem, direly in need of urgent, sustainable plausible solutions, therefore requires holistic and collective efforts of all and sundry . It is in this pertinent direction that , the reputable Balarabe Goronyo family,  domiciled at the Galadanchi area of Sokoto metropolis, picked up the gauntlet and asisted their kiths, kins and neighbors.
Saturday, 11th January, 2020  would therefore remain indelible in the minds of the residents of the benefitting communities of this nonle , unparalleled gesture by the Balarabel Goronyo family when its humane and generous memebrs sponsored the free treatment of no fewer than five hundred eye patients.The one-day free medical outreach is aimed at alleviating the health challenges of the numerous residents in the area and other adjoining communities .
The Lead Surgeon of the medical team conducting the outreach, Alhaji Tanimu Muhammad said that, the common ailments found at the exercise include conjectivitis and cataract mostly caused by aging , as well as congenital reasonsAccording to him, adequate drugs, medicaments and glasses have been stocked, to be provided to the beneficiaries .
In the same vein, arrangements have been made to refer  cataract patients requiring surgeries to the State Specialist Hospital, Sokoto, while the costs would be borne by the sponsors.While attributing most of the eye ailments to aging, Muhammad lamented that, some were caused by drugs abuse, especially steroids, he stressed the need for regular medical check ups by Nigerians
The spokesman of the family, Alhaji Halliru Balarabe said the gesture was aimed at extending their widow's mite to their neighbors,  who are less privilegedAlhaji Halliru also lamented that, more than sixty per cent of the residents of the targeted communities were facing myriad of eye ailments, while majority of them are less privileged.He appealed to the wealthy persons to emulate the Balarabe Goronyo family, with a view to further reducing the eye ailments pandemic in the society.
A 12-year old member of the family, who is also a Junior Secondary School, one , student , Miss Aisha Zayyanu, expressed delight that, the free medical treatment would help to restore the sights of most of her colleagues, who were hitherto plagued by some eye problems." This is a good omen as the happy development would bolster the educational progress of the students," she added.
The Village Head of the area , Alhaji Muhammad Bello Sodangi lauded the members of the family for the unprecedented, unparalleled gesture and appealed to other welathy individuals to emulate them.
A cross section of the beneficiaries commended the family for the gesture and urged other privileged members of the society to routinely sponsor such free medical outreaches .
Those who spoke on behalf of the beneficiaries included an octonogerian,  Alhaji Umaru Shehu, a 78-year old Hajiya Kulu Biro and a student , Zayyanu Hassan. The joys of the various beneficiaries indeed knew no bounds as some of them shed tears of joy . They heaved sighs of relief as their age long eye problems have now became history . At the end , they were given free drugs and glasses, while those requiring surgeries would have them done soon free, courtesy of the benovelent Balarabe Goronyo family .
Salisu is a  Sokoto -based Journalist.