Anthony Okoli used Buhari daughter SIM for extortion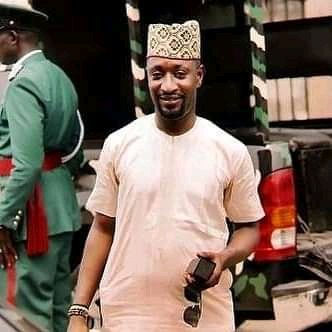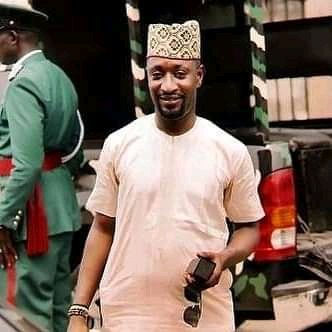 By Gambo Jagindi
January 12, 2020
'Anthony Okoli used Buhari daughter's SIM for extortion'
The last may not have been heard of the case involving Delta state-based business man, Anthony Okolie, who claimed to have been arrested by the Department of State Services (DSS) for allegedly arrested for purchasing a SIM card previously used and abandoned by President Muhammadu Buhari's daughter, Hanan Buhari.
The media had been awash with reports of Okolie's arrest following Tweets by Olawale Bakare aka Mandate, who is said have shared a cell with the suspect while being detained by the DSS.
Bakare, who is co-defendant in the case against the Publisher of the Sahara Reporters, Omoyele Sowore, said in a tweet, "Anthony Okolie, who happened to be my cellmate at the DSS facility even got lucky to have spent only 10 weeks for committing no offence according to a Senior Intelligence Officer.
"Till now, no one, including Anthony, knows his offence.  He was only released after being told: "You're now forgiven."Okolie, a  Delta state-based businessman, in a media interview had acknowledged that he had purchased the telephone number reportedly put up for sale by one of the telecommunications network after it had been dormant over a period of time.According to him, he received 'strange calls' on the mobile number from people seeking to speak with the president's daughter but always told such people that they were speaking with him and not Hanan Buhari.
However, Blueprint information has it that Okolie resorted to extorting some of the people who had called the line seeking audience with the president's daughter.
Speaking to our correspondent on the controversies being raised by Okolie over his arrest, a security expert who is familiar with the case,  said, "It was surprising to read in the media that Anthony Okolie claimed he did not know why he was arrested. While it is not a crime to purchase a redundant SIM, it is, however, a crime to extort contacts of the previous owner of the phone number.
"The source, who spike on condition of anonymity, said investigation revealed that Okolie initially did not know the SIM belonged to the President's daughter but when he realised the previous owner of the SIM he saw it as an opportunity to make money off unsuspecting people.
"At first, he didn't know the previous owner of the SIM but when he realised whom it had belonged to he decided to make money from some of the people that had called the line claiming that Hanan Bihari needed financial assistance from them.
"It was also discovered that he was not working alone as the calls and negotiation for financial assistance was done Hausa given that most of the callers were from northern part of the country.
"Like all criminal ventures, luck finally ran out on him when one of the people he contacted for financial assistance suspected foul play given the sum of money he was demanding as well as the fact that Hanan Buhari had been abroad for about two years for further studies and it was unlikely she would have contacted him with a local number.
"Speaking further, the source said the case was subsequently reported to security agents leading to Okolie's arrest and detention, even as he noted that the suspect was also found to have been working with some people who could speak Hausa because the extortion calls were mostly in Hausa.
He said investigation into the incident was still active and the suspect may just be pointing accusing fingers at security agents and the presidency to throw suspicion off him.