I found love and follow my heart- Rev Sis Bridget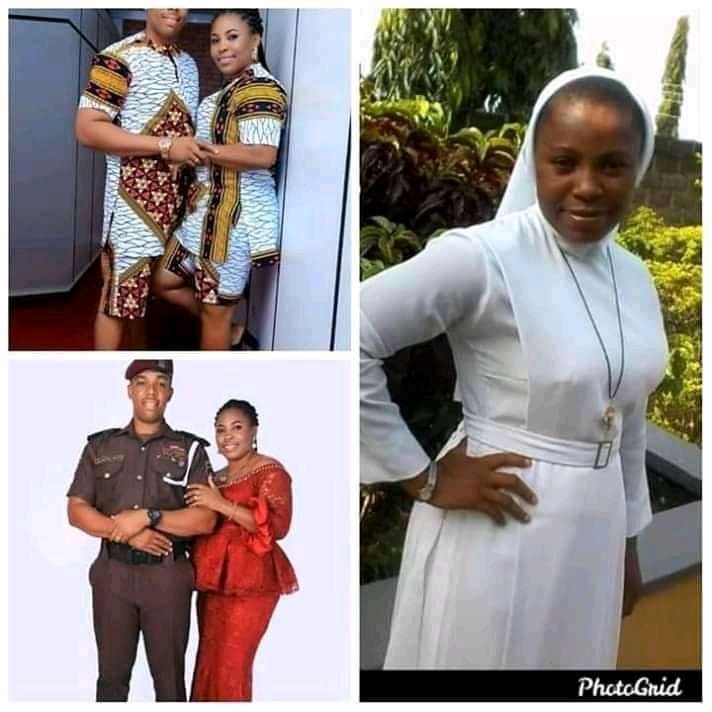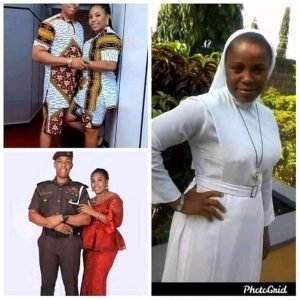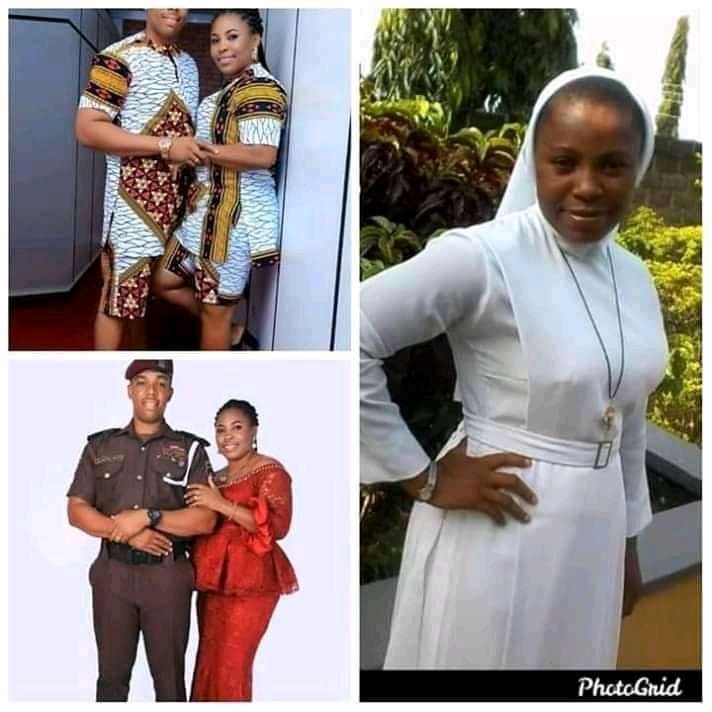 Aluta News
January 9, 2020
I found love and followed my heart – Rev Sis Bridget
The Reverend sister of the Catholic Church recently retired to get married to the love of her life.
Rev Sister Bridget said I have served God diligently as a servant of God, I became a Rev sister 7 years ago, and one day, 4 years later, I met this man in the catholic hospital where I was working as a nurse, he was a patient and I was one of the nurses who attended to him, from there, we got talking. When he became fine, he asked for my phone number that he would like to pay me a visit to thank me for being so nice to him while treating him, so I gave him.
He came visiting me at the convent one day when I was off duty, we talked for a long time, talked about ourselves, got to know each other the more and since then we became friends and we didn't stop talking on phone. It got deep when we started sharing our personal lives with each other and ones day, on phone, he told me, 'he loves me'. Normally, I would have reacted back as though it's a brotherly sisterly love you stuff but the way he said it, it was so romantic and calm and sent shivers all over my body, I haven't ever felt that way in my life neither have I ever known man till I met Jude.
Long story short, we started dating, it was a difficult decision at first as I didn't know how to face the world and how my fellow sisters in the convent would see me. We we're both madly in love, this wasn't infuation, this is love, we love each other. Then he proposed to me one day, I didn't even think twice and after accepting, I was really scared of what the reality of quitting being a sister to becoming a married woman. Well, after all battles and odds, I followed my heart, I retired and now, I'm married."