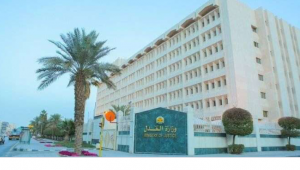 Saudi Gazette report
Court orders company to pay SR20m to 258 workers
December 17, 201
The Labor Court in Riyadh has ruled that a company pays SR20 million to its 258 workers from eight various nationalities, according to local daily Al-Watan on Tuesday.
The court held about 320 sessions in five days with an average of 64 sessions a day setting a new record in the labor cases.
The company was not identified but court sources said it has been procrastinating and was not willing to pay the workers without a court ruling.
The court said the money to be paid to the workers consisted of delayed monthly salaries, after-service rights, accumulated leaves and overtime.
The court also asked the company to give the workers acknowledgment certificates for the years they worked for it.
The court had settled the case in a period of 23 days only.
The digital transformation of the legal system has positively contributed to the quick settlement of cases as the courts in the Kingdom have become paperless.
According to latest statistics, labor courts across the Kingdom resolved over 42,000 cases since their launch over a year ago.
Justice Minister Walid Mohammed Al-Samaani said the labor court judges were carefully chosen reiterating that the ministry was keen that the Kingdom has to have a model labor courts that will preserve the rights of both the workers and the employers.