Nasarawa to provide water , Sanitation in every public school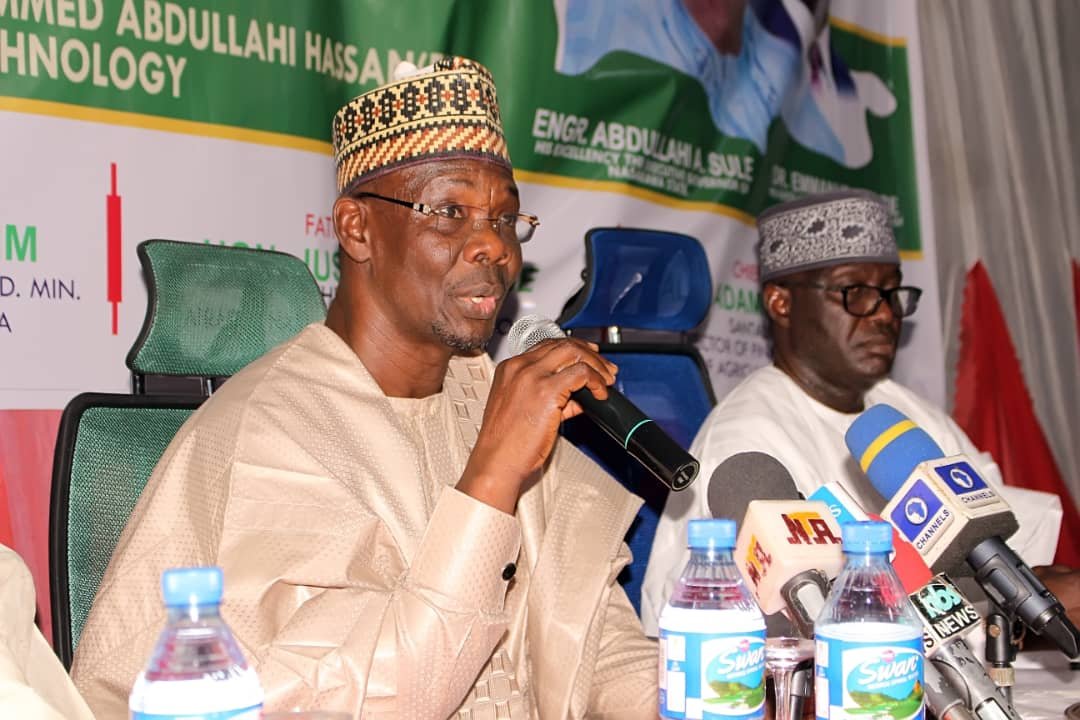 By Ali Bare
Nasarawa to provide water, sanitation in every public school
Nasarawa State Government said it will henceforth provide portable drinking water and sanitation facilities at every public school.
Engineer Abdullahi Sule, Governor of the state, disclosed this while commissioning and handing over of blocks of classrooms in Lafia and Doma, on Wednesday.
Engineer Sule commissioned and handed over blocks of classrooms constructed in LGEA Primary School, Lafia West and GJSS Odorogya in Doma, in collaboration with the Sustainable Development Goals (SDGs).
The Governor said the exercise was in furtherance of the commitment of his administration to execute policies and programmes towards improving the standard of education, healthcare delivery and youth empowerment, including the indigent, as well as people living with disability, for socioeconomic development of the state.
Engineer noted that the state government has started the construction of classroom blocks in some local government areas in a bid to uplift the standard of education, through the improvement of the environment for effective teaching and learning.
He pointed out that the intervention is among the 44 projects under the 2018 SDGs that is focused to take care of education, health, water and sanitation and renewable energy, with a view to executing policies and programmes that have direct bearing on the lives of the people.
"It's important to note that the SDGs framework identified 17 main goals, 169 targets and 364 indicators, which have provided a platform for development goal for national and sub-national entities," Engineer Sule said.
Accordingly, the Governor directed all Ministries, Departments and Agencies (MDAs) to get in tune with the workings of the SDGs framework towards the growth and development of the state.
Also speaking at the event, state Commissioner for Education, Hajiya Fati Jimaita Sabo, said the exercise was a clear testimony of the administration's resolute commitment to advance and sustain education in the state, through the creation of a more conducive, friendly learning environment across all strata of society.
She added that achieving inclusive and quality education for all re-affirms the belief that education is one of the most powerful and proven vehicles for sustainable development.
Hajiya Sabo further stressed that education is the bedrock upon which the progress and ultimate well-being of the society is anchored, with the primary aspiration of every nation to prepare children educationally to enable them take proper place in the society and attain self-fulfilment.
On his part, Senior Special Assistant (SSA), Murtala Abubakar, said the commissioning of the block of classrooms, is an achievement on one of the objective goals of sustainable development, sustainability in education.
Abubakar added that the gesture will empower the benefiting students and pupils to know that tomorrow is better than what obtains today.
"The project is taking care of sanitation and availability of water, not just for the school but for the immediate surrounding and community," he stated.