Engineer Sule Present 100.5bn before Nasarawa Assembly as 2020 appropriation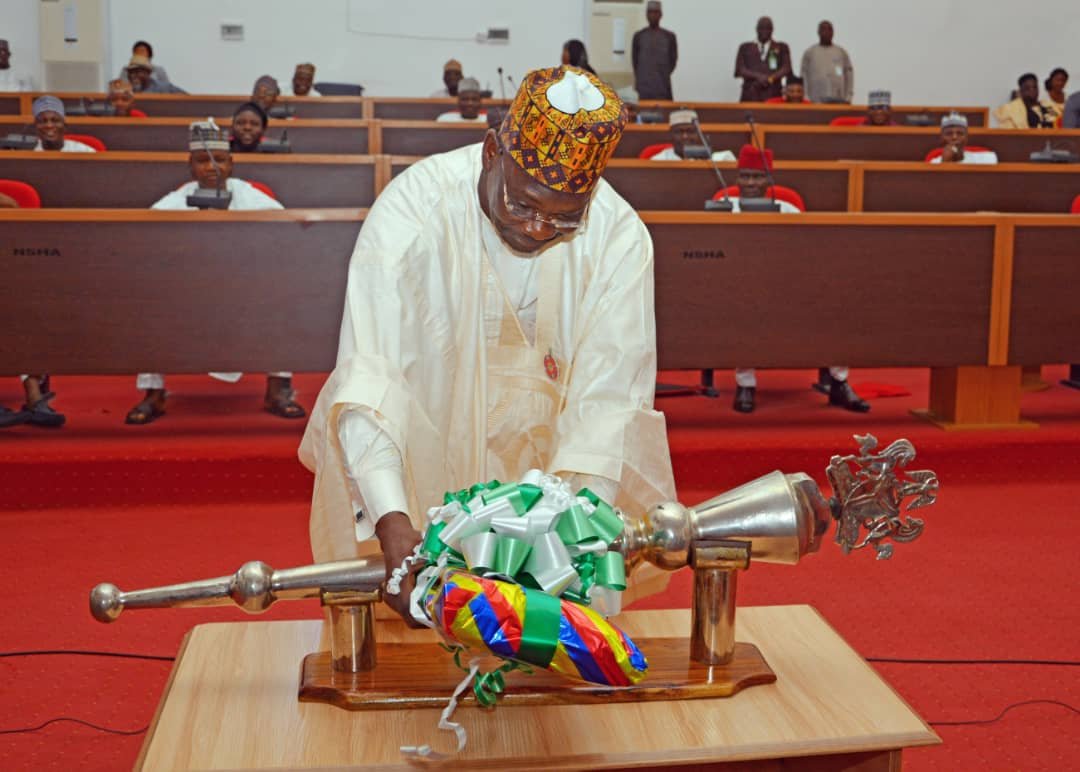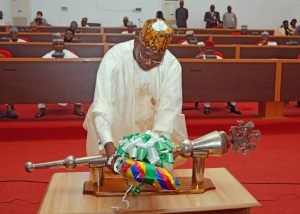 Engineer Sule presents 100.5bn before Nasarawa assembly as 2020 appropriation
By Ali Bare
Nasarawa State Governor, Engineer Abdullahi Sule has presented the 2020 Appropriation Bill before the state House of assembly, estimated at N100, 519, 956, 857.
Engineer Sule presented the bill before the state legislature in Lafia, on Wednesday.
He declared that the 2020 appropriation is made up of N56, 733, 129, 610 as recurrent expenditure while N43, 786, 827, 247 is set aside for capital expenditure.
Tagged the "Budget of Inclusive Development", the 2020 appropriation is put at 11.48 percent higher than that of 2019.
The Governor said the budget shall set the pace for the realization of government's developmental objectives based on the yearnings and aspirations of the people of the state, even as he stressed that his administration is determined to exceed of expectations in the quest to uplift the standard of living of the people.
He added that the 2020 appropriation seeks to consolidate the achievement of the administration's development objectives in the areas of completion of all ongoing projects, improvement of the internal revenue generation, provision of social services, value reorientation and rural feeder roads development.
Other areas are, designing policies and programmes that will enable better environment for Public Private Partnership (PPP), continued collaboration with development partners, as well as creation of enabling environment for labour-government harmonious relationship.
According to Engineer Sule and in tune with the reality of the present financial position of the state, government intends to be strict in expenditure control to ensure efficiency in spending and accountability.
"The fiscal framework is intended to ensure effective monitoring of Ministries, Departments and Agencies through a mechanism known as Efficiency Unit, put in place to ensure strict compliance to budgetary provision and fiscal control.
The Governor disclosed that the 2020 budget is expected to be funded from anticipated revenue which include, an opening balance of N1.08bn, statutory revenue allocation of N41bn, Value Added Tax (VAT) of N10.5bn and IGR of N26.34bn, among others.
Sectoral allocations in the 2020 appropriation showed that education, science and ICT altogether got N26, 354, 018, 120.94, health received N9, 791, 968, 168.89 while N2, 437, 392, 183.54 was earmarked for agriculture and natural resources.
The Governor listed among others as critical areas of focus in the 2020 budget to include, completion of ongoing road construction projects started by the previous administration, as well as embark on the construction of new roads among which are Sisinbaki-Farin Ruwa road and Mararaba-Udege road.
Others are construction of rural feeder roads which include Shabu-Doka-Arugbu-Lakio road, Agwade-Shupe-Atabula-Obi, Kanje-Abuni road and Kagbu A-Wana road among others.
Also, construction of bus terminal in Karu and Lafia, as well as the dualization of the Shendam-Akurba road.