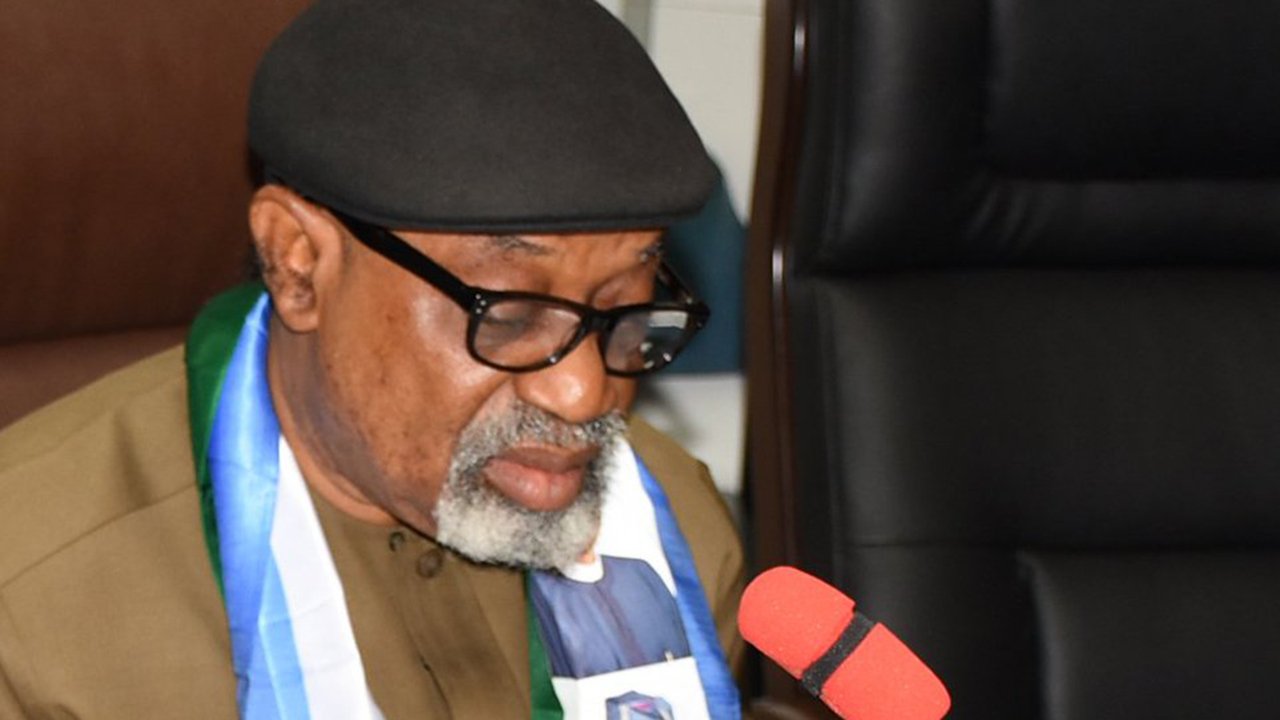 FG, Labour resume minimum wage talks today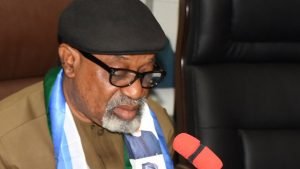 Implementation date remains April, negotiation end November, says Ngige
• Thousands of workers face bleak Xmas over biometrics
Despite the delay in negotiation of consequential adjustment, the take-off date for the implementation of the new minimum wage is April 18, 2019 when President Muhammadu Buhari signed the bill into law, the Minister of Labour and Employment, Chris Ngige, has promised.
Speaking ahead of resumption of discussion today in Abuja, the minister hinted that government desires to end negotiation on the consequential adjustment before the end of next month to allow for smooth implementation of the new pay.
"Let us do everything we are doing quickly before the end of November so that people will enjoy this money effective from April," he said.
The minister also disclosed that he now takes a neutral position in the conciliation between the Federal Government and organised labour, stating that he was for all Nigerians.
He submitted that today's meeting was likely to be a make or mar parley, saying: "Tomorrow's (today) meeting is a mix grill. It could be one hour, two hours or can be 12 hours depending on what we are able to achieve today (yesterday). Therefore, I want to appeal to everybody to show some understanding. We are going to discuss dispassionately, and nothing would be hidden from anybody. I have advised government side to come prepared and be ready to present their case meaningfully."
Ngige explained that yesterday's meeting was a follow-up to last Wednesday's parley.
Indeed, the meeting with government side was ongoing as at press time.
On his part, the Acting President of the Nigeria Labour Congress (NLC), Ameachi Asugwuni, said the gathering was crucial to the implementation of the minimum wage.
In a related development, chairman of the Abia State chapter of the United Labour Congress (ULC), Comrade Christopher Uchenna Ezekiel, has pleaded with the NLC national leadership to shelve the proposed nationwide strike billed for tomorrow and ascertain if the new pay had been captured in the 2020 budget recently presented to the joint session of the National Assembly by President Muhammadu Buhari.
He argued that it would be unwise for the central labour body to declare strike before confirming the status of the new minimum wage in the fiscal document.
Meanwhile, hundreds of thousands of federal university, polytechnic and college of education workers as well as some 20 other agencies face a bleak Christmas this year on account on their non-capture on government's Integrated Payroll and Personnel Information System (IPPIS).
Consequently, they would not get their November salaries since their information had been verified to authenticate their status, a mechanism deployed to rid the service of 'ghost workers' and save the country of billions of naira.
The Minister of Finance, Budget and National Planning, Mrs. Zainab Shamsuna Ahmed, restated yesterday that there was no going back on the directive by President Muhammadu Buhari that "recalcitrant workers who have defied attempts for their organisations to be captured be cut off from the Federal Government treasury receipt."