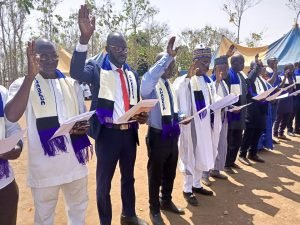 GWADECA Kaduna State Chapter, Unveils New Exco, As Haruna Emerges Chairman
By Aluta News
February 14, 2022
Gwandara Development Educational and Cultural Association (GWADECA ) Kaduna State Chapter has inaugurated new state executive members, as Suleiman Galadima Haruna emerges Chairman
The inauguration ceremonies were held on Saturday, February 12, 2022 at Nisama Community in Jema,a local government area of Kaduna State
The association also unveiled programmes for social, cultural and educational development of Gwandara people in Kaduna state for the next three years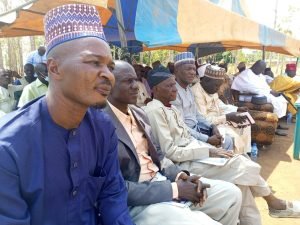 In his acceptance speech, Haruna thanked the association members for the confidence and trust reposed in him while promising to continue all the ongoing projects and bridge the gap between the Gwandara people and other tribes
The newly elected Chairman has also set three goals to be achieve during his first tenure in office
According to him, the new leadership will ensure unity and purpose for the reconciliation and peace, educational development and socio cultural development of Gwandara people
The newly elected executive council members include Comrade Bawa ibn Sabo Vice Chairman , Mr Danlami Yohana as secretary with 17 others
Earlier, the former Chairman, Mr Silas Usman has expressed appreciation to the Gwandara people for their support and corporations during his tenure and appeals that a similar gesture be extended to the newly inaugurated leadership.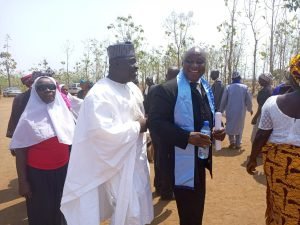 The GWADECA is run by the National Executive Council which coordinates all the activities of the association.
The association maintains and enhances an engaged, vibrant community awareness . It helps connect Gwandara tribe to each other and promote cultural education sets through a wealth of community activities and events around the country.
Aluta News reports that the ceremony was graced by some notable personalities from the area among them are Chief Ibrahim Salisu of the Kaduna state Judiciary, Rev Joel Galadima District Head of Fadan Karshi and his counterpart Musa Bawa of Godogodo district