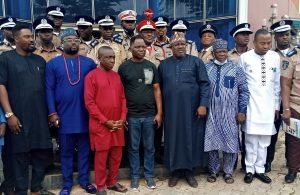 By Aluta News
September 26, 2021
CITIZENS TRAINING CENTRE BOSS LAUDS GOV. MAKINDE'S SUPPORT FOR MAN O' WAR
Mr. Oluremi Philips, Director General, Citizenship and Leadership Training Centre (NLTC), has commended Gov. Seyi Makinde of Oyo State for supporting Man O' War Nigeria.
Philips said that the governor had boosted the performance of officers and men of Man O' War in the state through the donation of three Hilux vehicles and N5 million.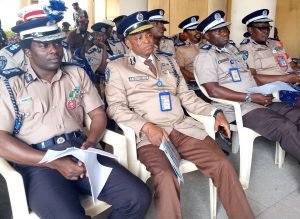 He made the commendation at the inaugural ceremony of the 3rd National Executive Council of Man O' War Nigeria held on Saturday in Abuja.
The NLTC boss charged members of Man O' War to discharge their duties effectively, efficiently, transparently and diligently as stated in the organisation's code of conduct.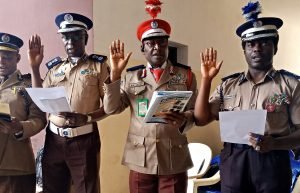 "Other state governors should emulate Oyo State government in terms of welfare and support to the organisation.
"The major role of any government in a state is peace and security.
"Currently, we are worried about insecurity everywhere; if Man O' War personnel are motivated properly, they will put in their best in supporting state governments and other security agencies to curb insecurity.
"I will advise state governors to pool resources toward promoting peace. NLTC is out to rebuild and rebrand Man O' War and offer windows for constructive contribution and engagement."
In his remarks, retired Col. Sani Despia, National Commander, Man O' War Nigeria, explained that the organization provides voluntary services while its personnel doesn't carry arms.
He said that Man O' War engages in voluntary services through robust youths engagement in the community, intelligence gathering and sharing with the relevant agencies for analysis and action.
"The idea behind Man O' War is not to fight battles but to boost intelligence gathering and intensify information sharing," he said.
He further appealed to the Federal Government to support the efforts of Man O' War Nigeria in the area of funding and provision of logistics.
Despia assured Nigerians that Man O' War would continue to engage the youth in active community volunteerism to support security agencies to mitigate insecurity in Nigeria.
Mr. Gbenga Adedaramola, Deputy National Commander (Administration), in his remarks, advised Nigerians to embark on community profiling so as to provide a data base that would aid the security agencies in discharging their duties.
"There is the need to go into community profiling as a means of assisting security agencies in providing solutions to the insecurity in our nation.
"What we want to do is to go into every community in every state, take the record of people coming in and going out.
"We want to know how many landlords and tenants are in various streets. The information will assist us and assist security agencies to ensure that security is given priority."
Adedaramola regretted that majority of youths were more interested in making money instead of voluntary services.
"This is why we are sensitising pupils from the primary schools in order to catch them into volunteerism at a young age," he said.
(NAN)